Trend Abrasive Ranges

A new range of innovative, high performance abrasives designed to tackle every aspect of sanding from aggressive fast stock removal through to fine finishing across a wide range of materials including wood, metal, paint, plaster and plastic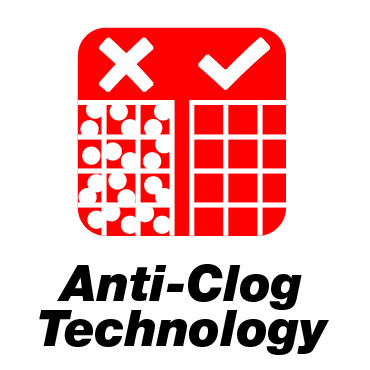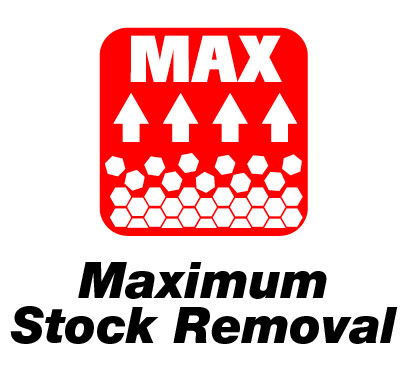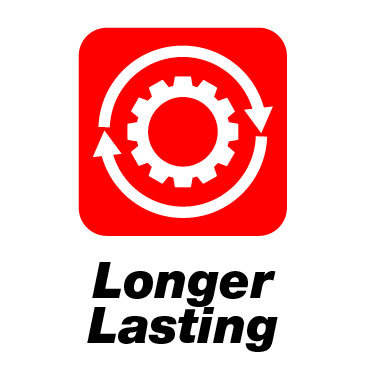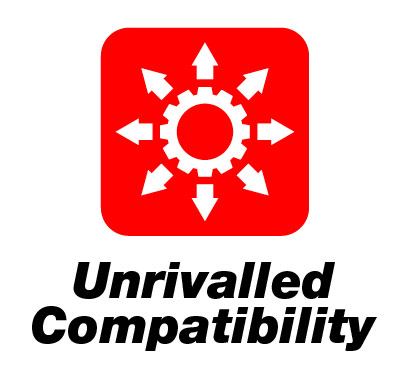 Open coating system and mesh design helps to prevent clogging and allow dust extraction
Available in a range of grits from extra coarse 40 up to extra fine 240.
3x/4x/5x longer lifespan compared to traditional abrasives
Sanding solutions for every machine, including orbital sanders, 1/3rd sheet, detail, delta and belts
Why choose Trend Abrasives?
Read about the advantages of our new line of abrasives in the following slides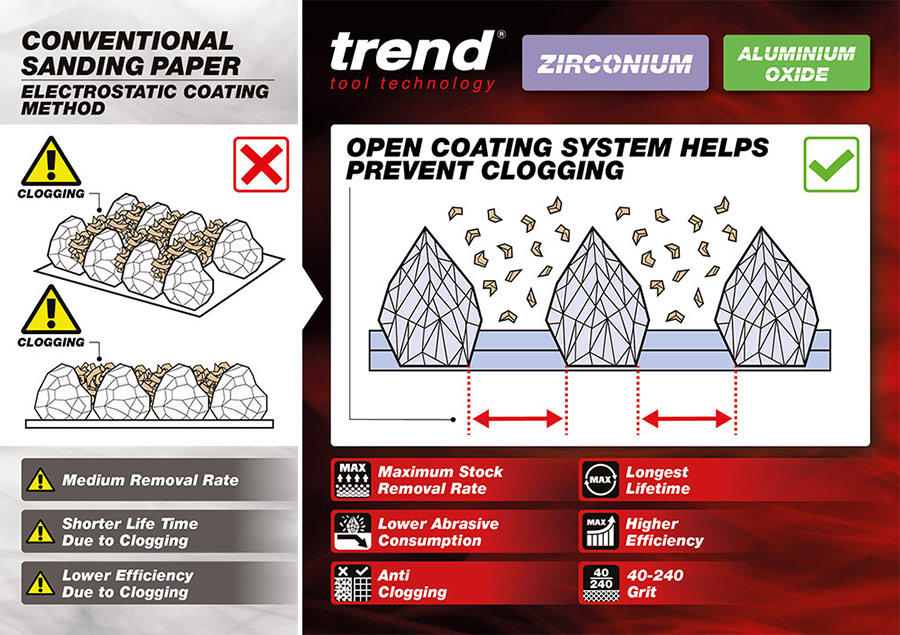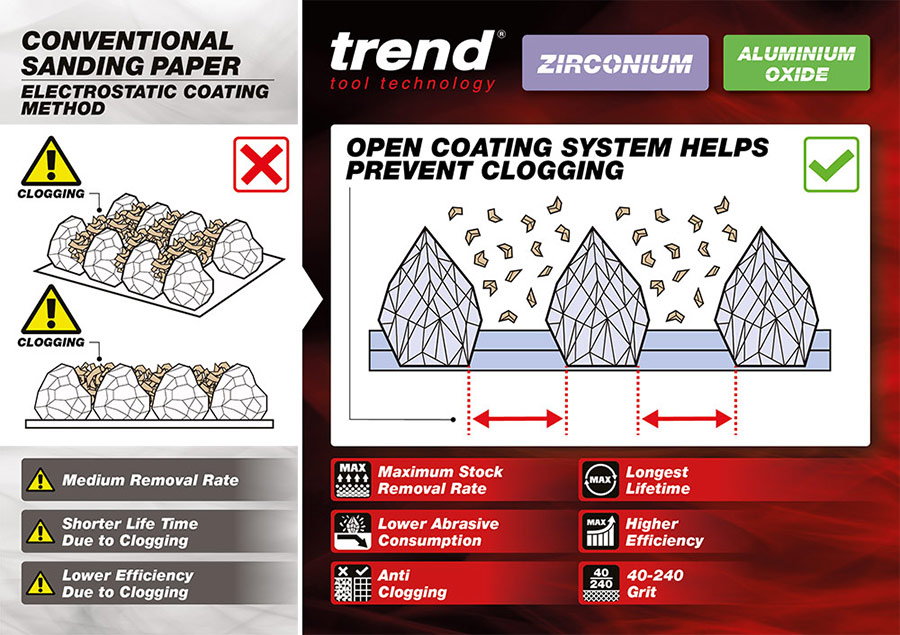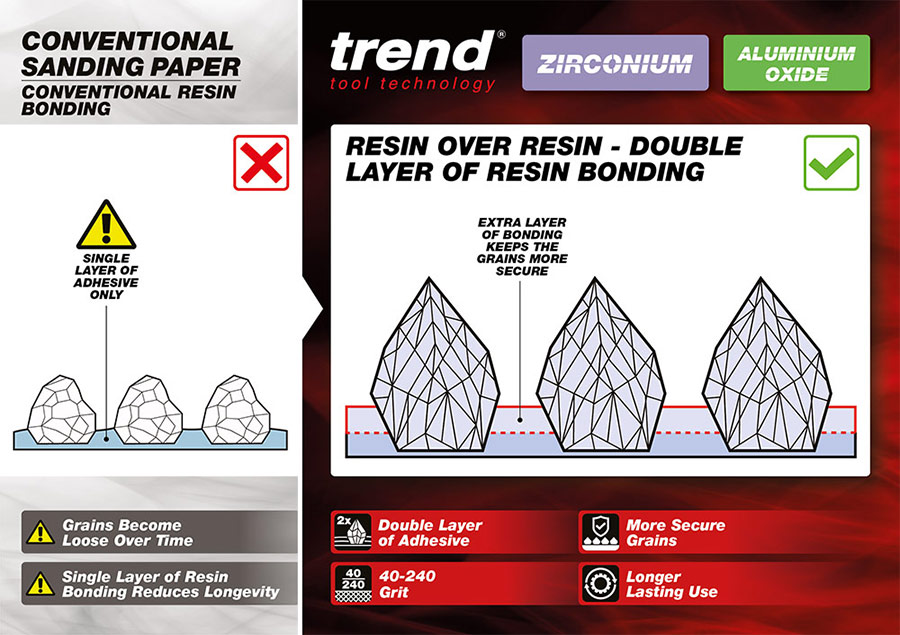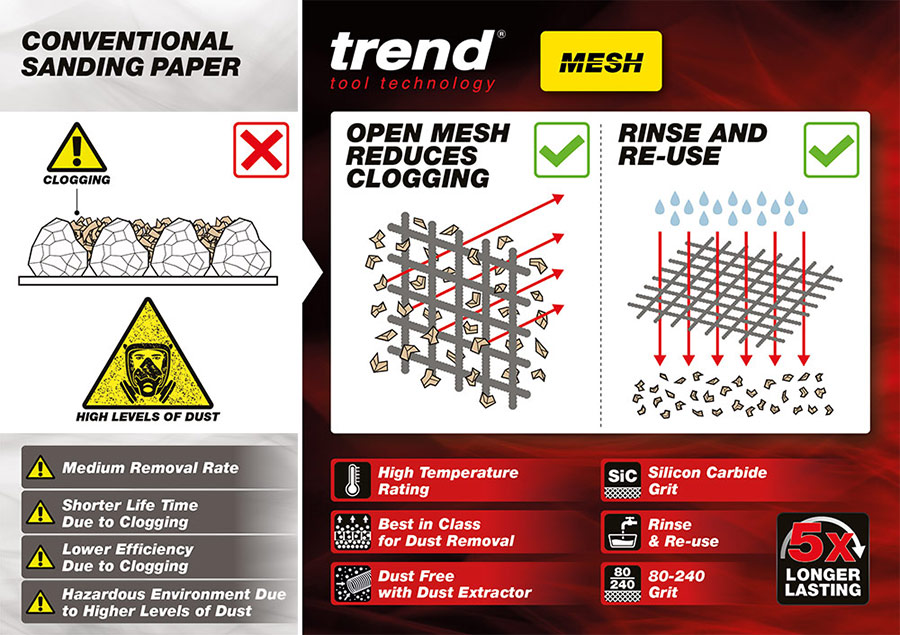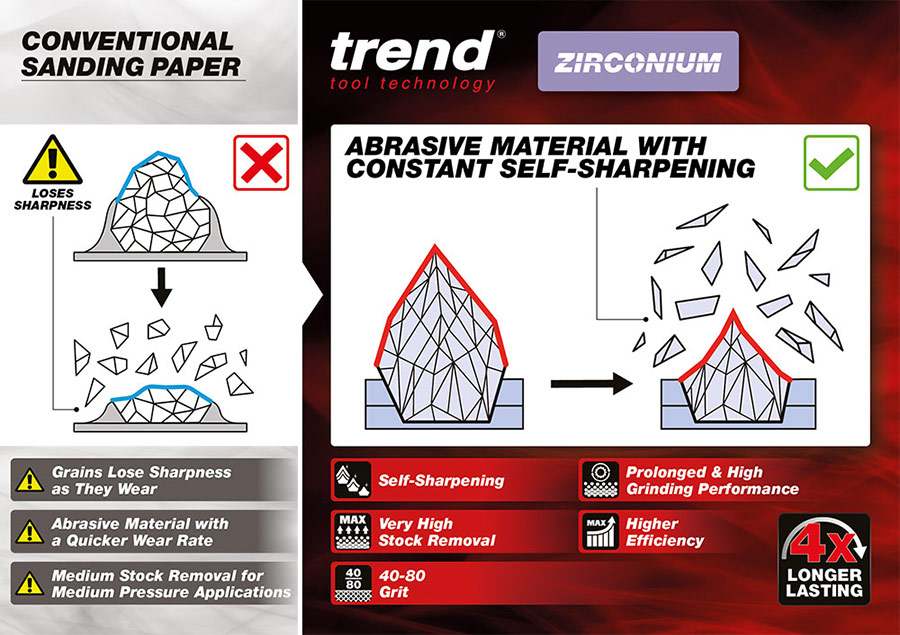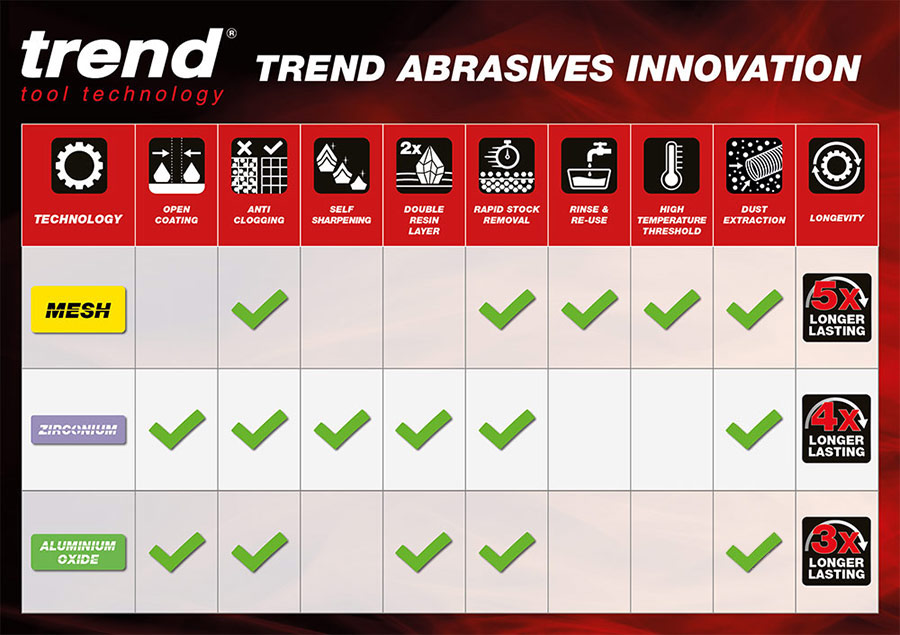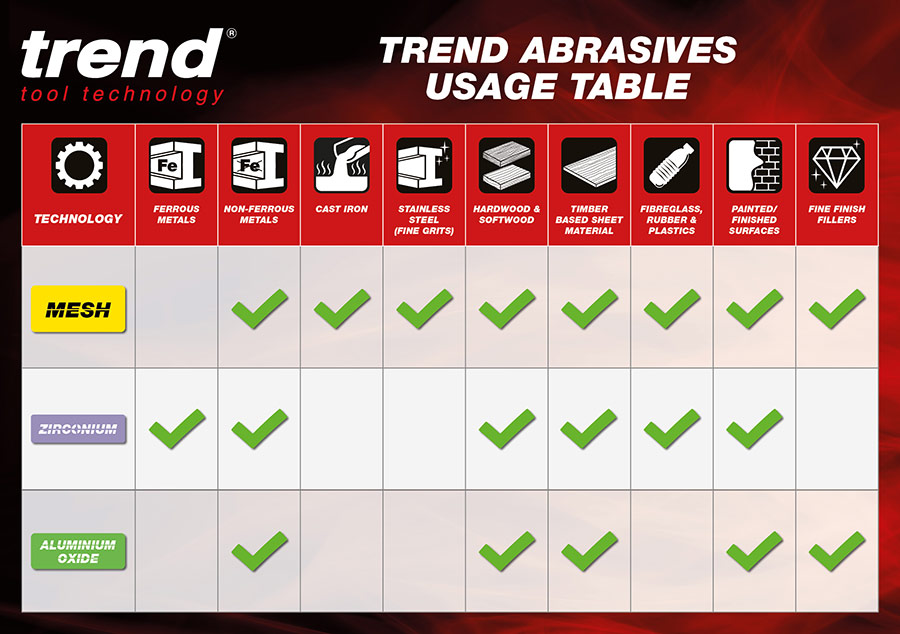 Click below for more information on the Trend Abrasives Ranges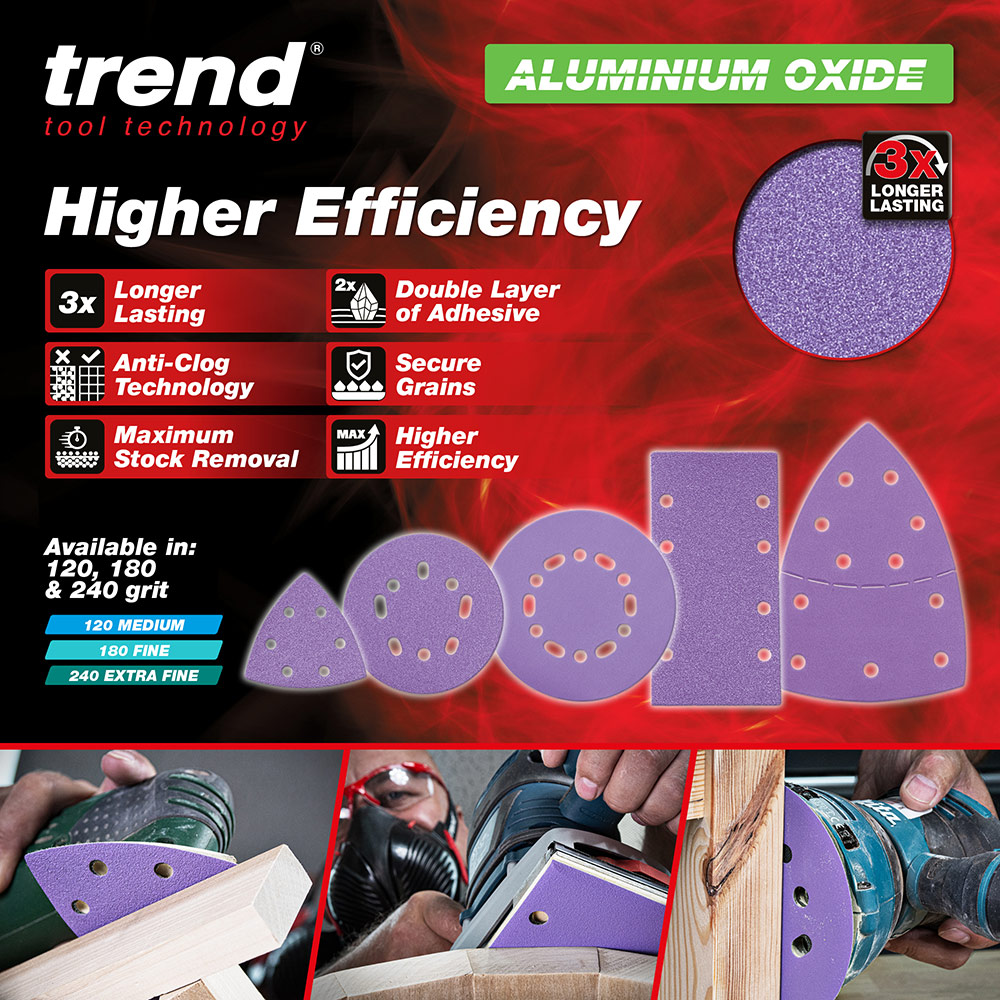 Aluminium Oxide
Trend's range of Aluminium Oxide abrasives are designed for high quality, consistent results whether trade, professional or keen hobbyist level and is a great all-rounder for general sanding applications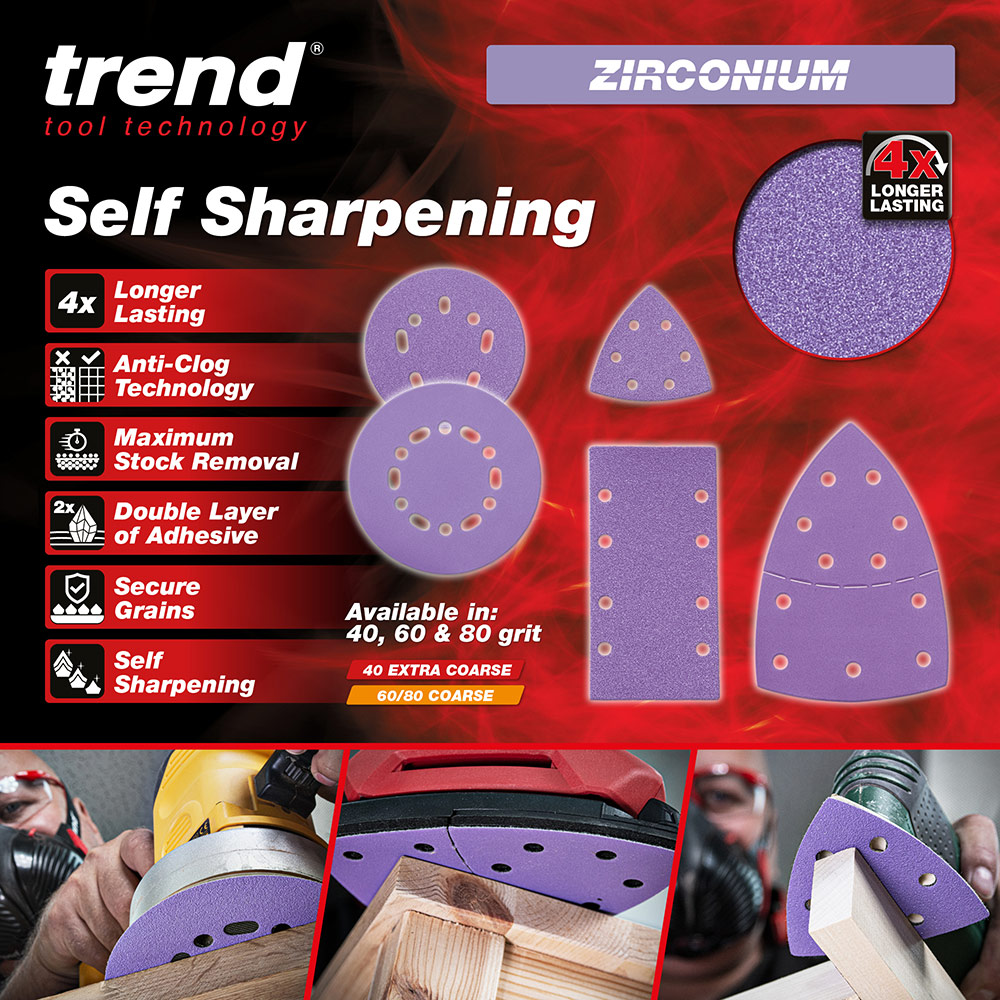 Zirconium
Tend's Zirconium range of abrasives are designed for heavier sanding applications where sharp, ultra-durable grit is needed for fast stock removal or stripping back multiple layers of paint or other finishes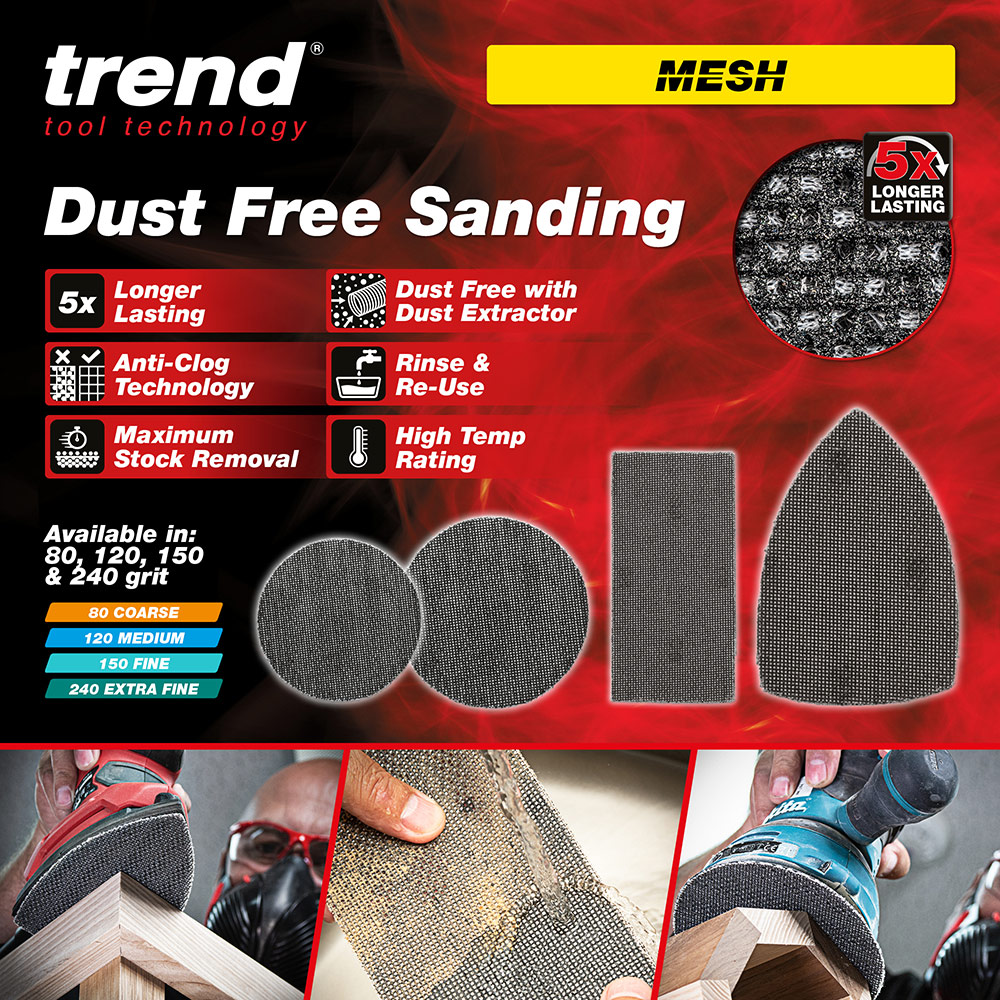 Mesh
Trend's range of Mesh abrasives use ultra-hard silicon carbide grit for superior performance, durability and speed - offering up to 5 x longer lifespan when compared to conventional abrasives.
Just SOME of the Trend Abrasives Range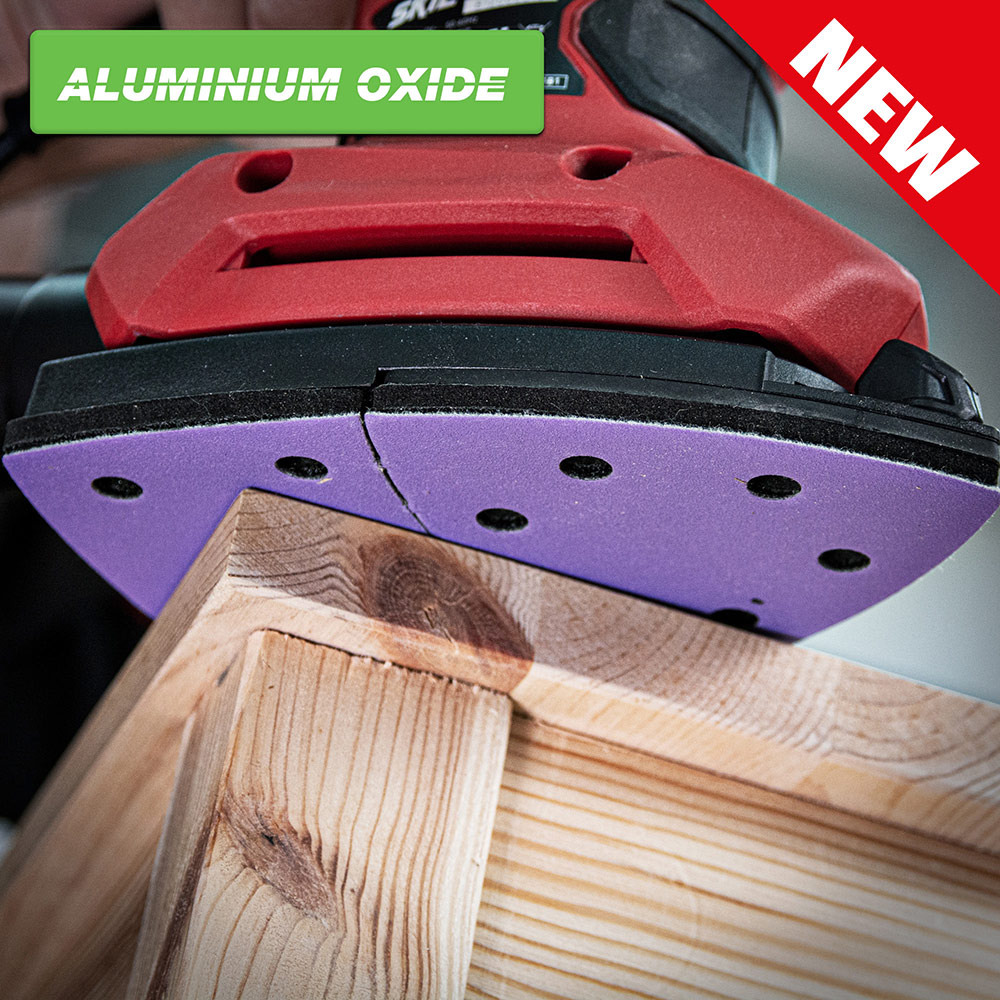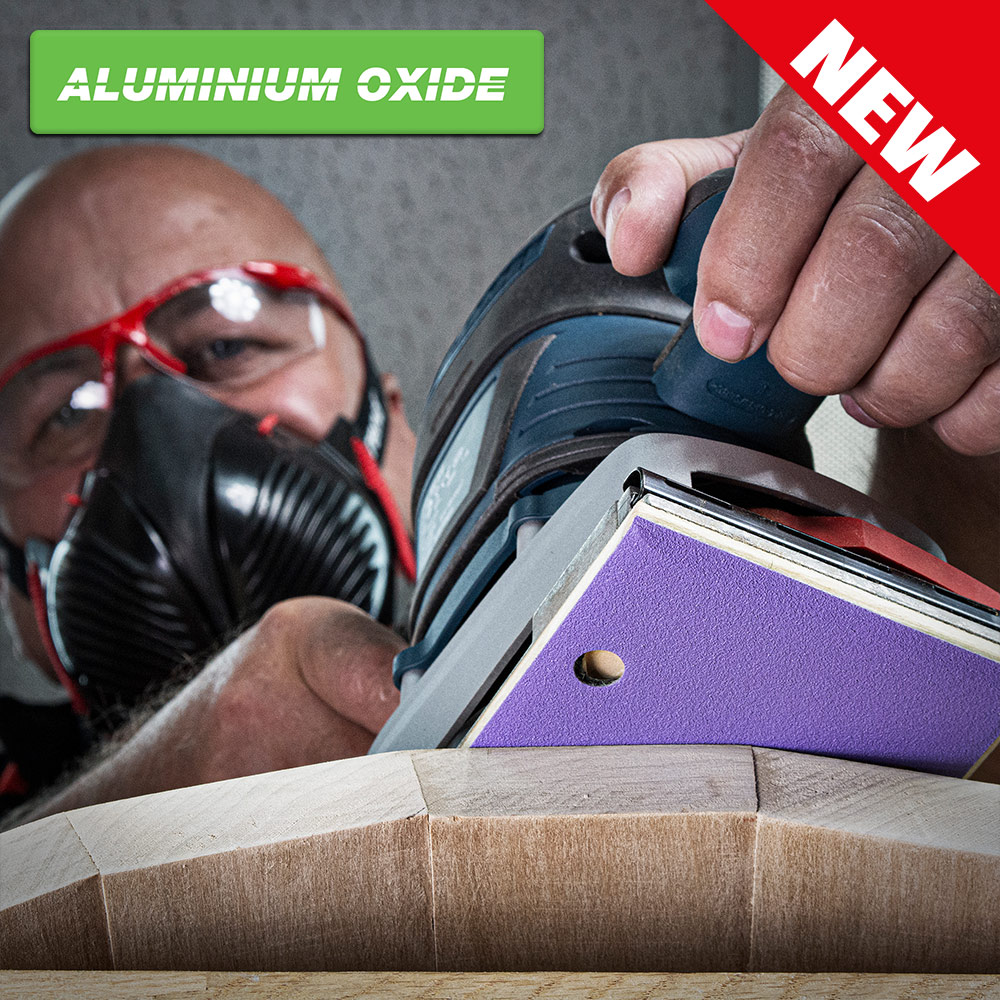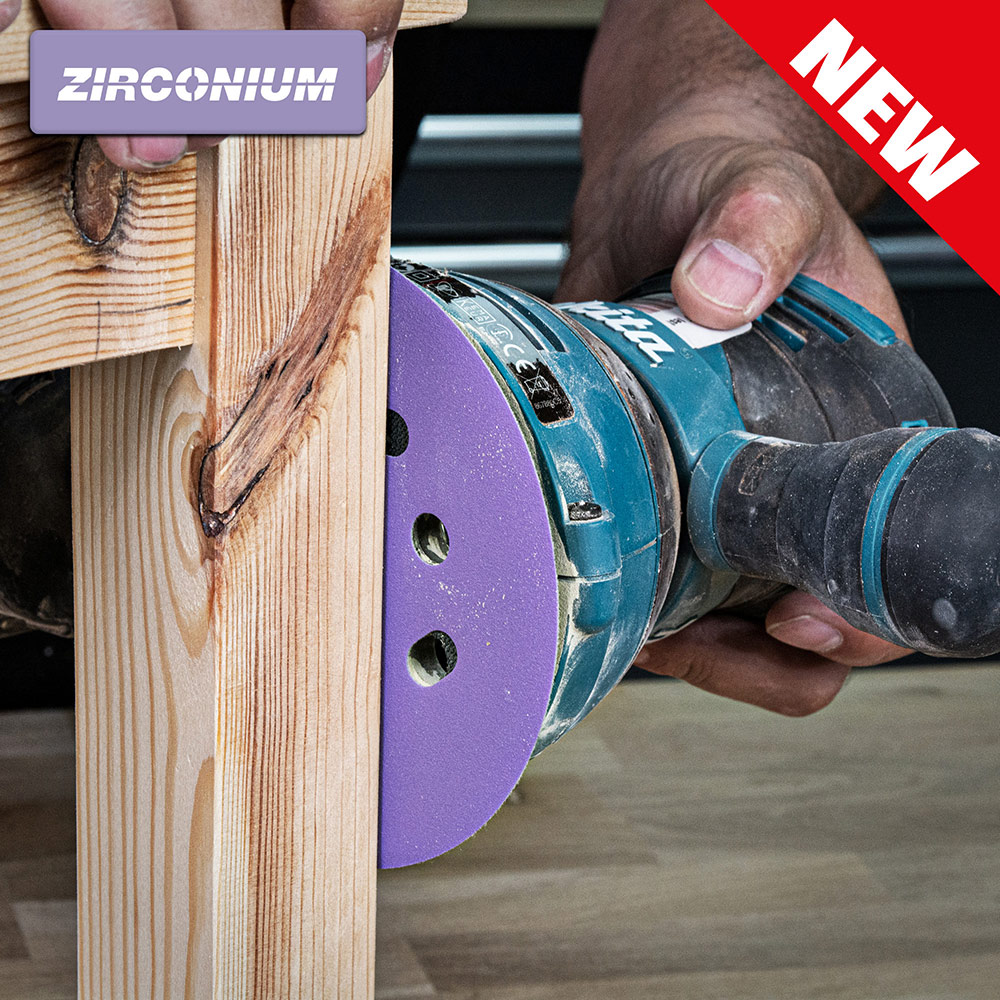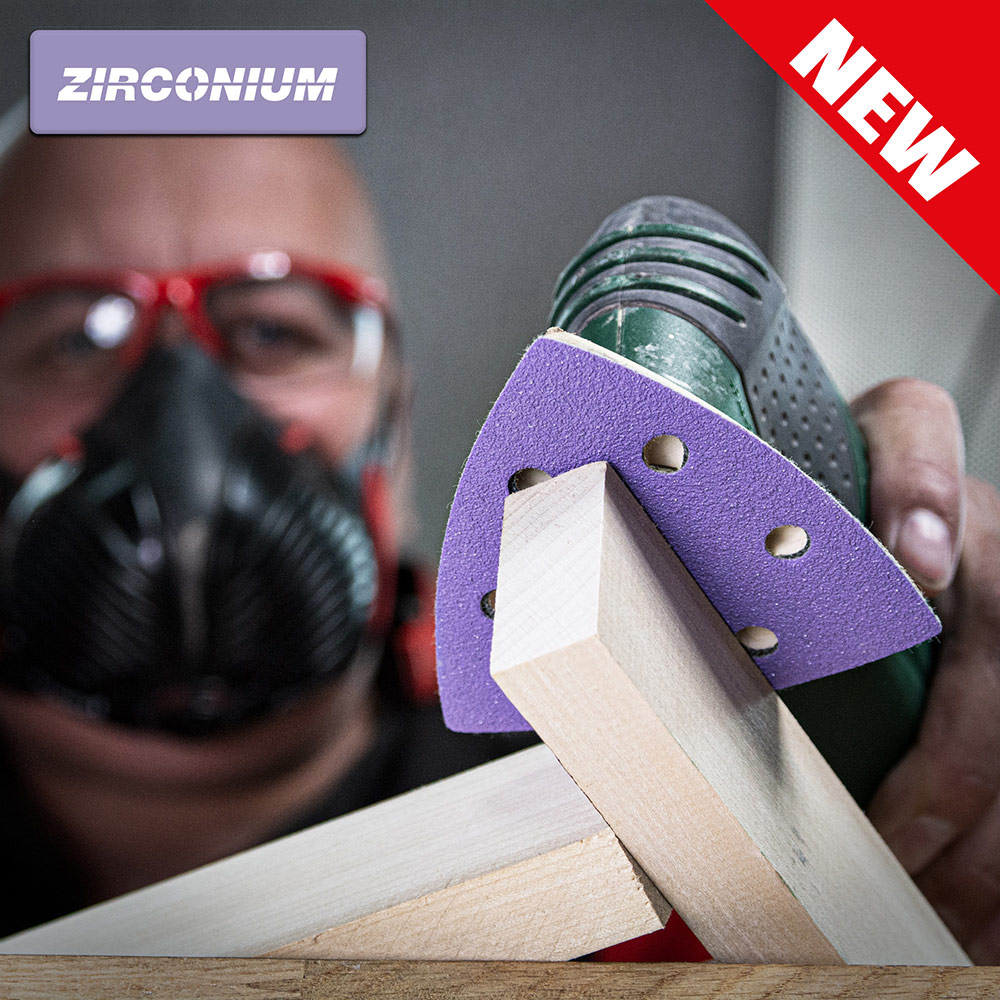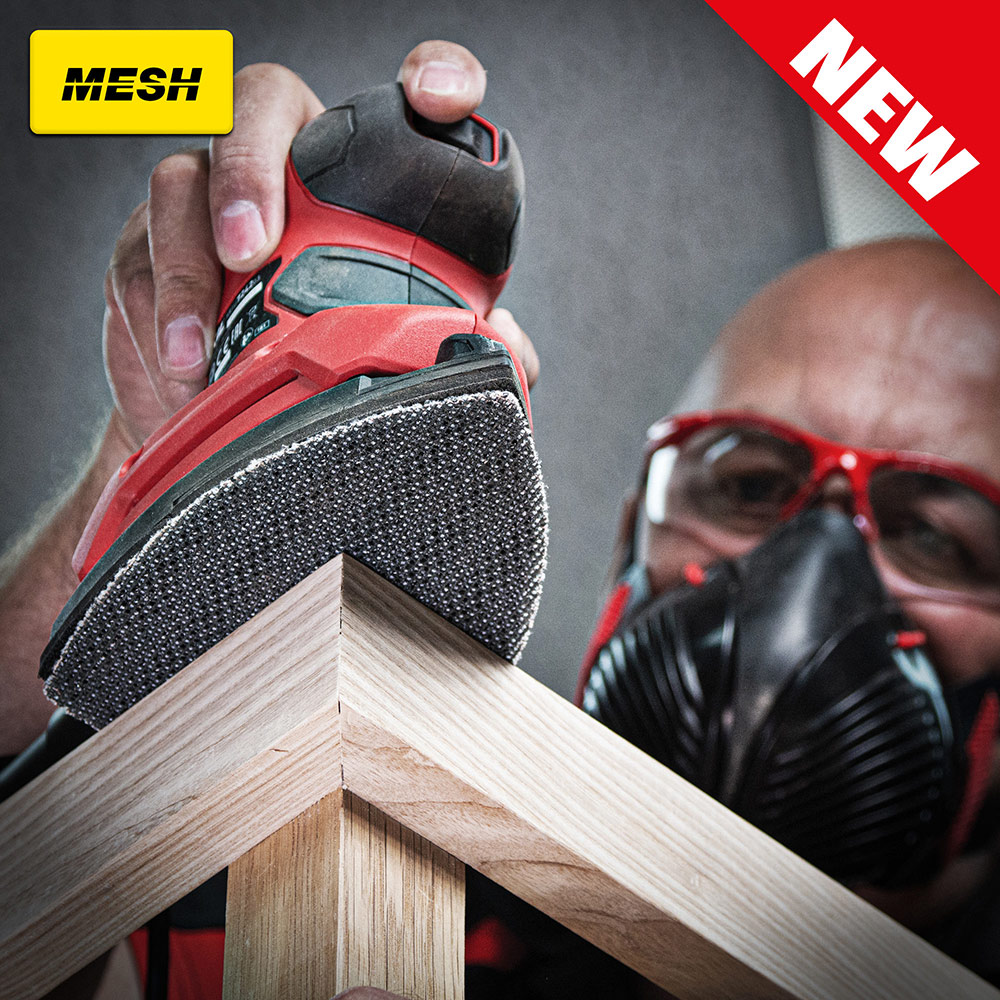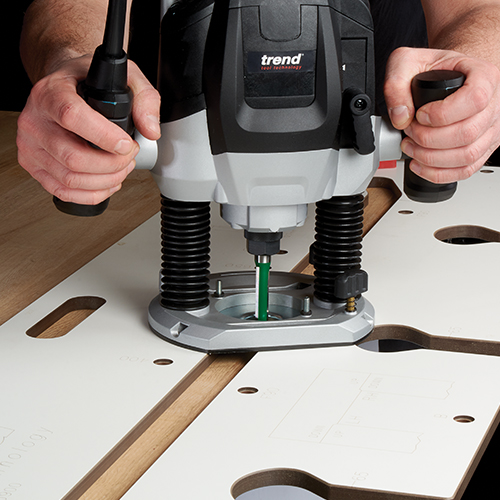 Click here for more information on the Trend Abrasives Range