15th September: Trend answers the call to Changing Rooms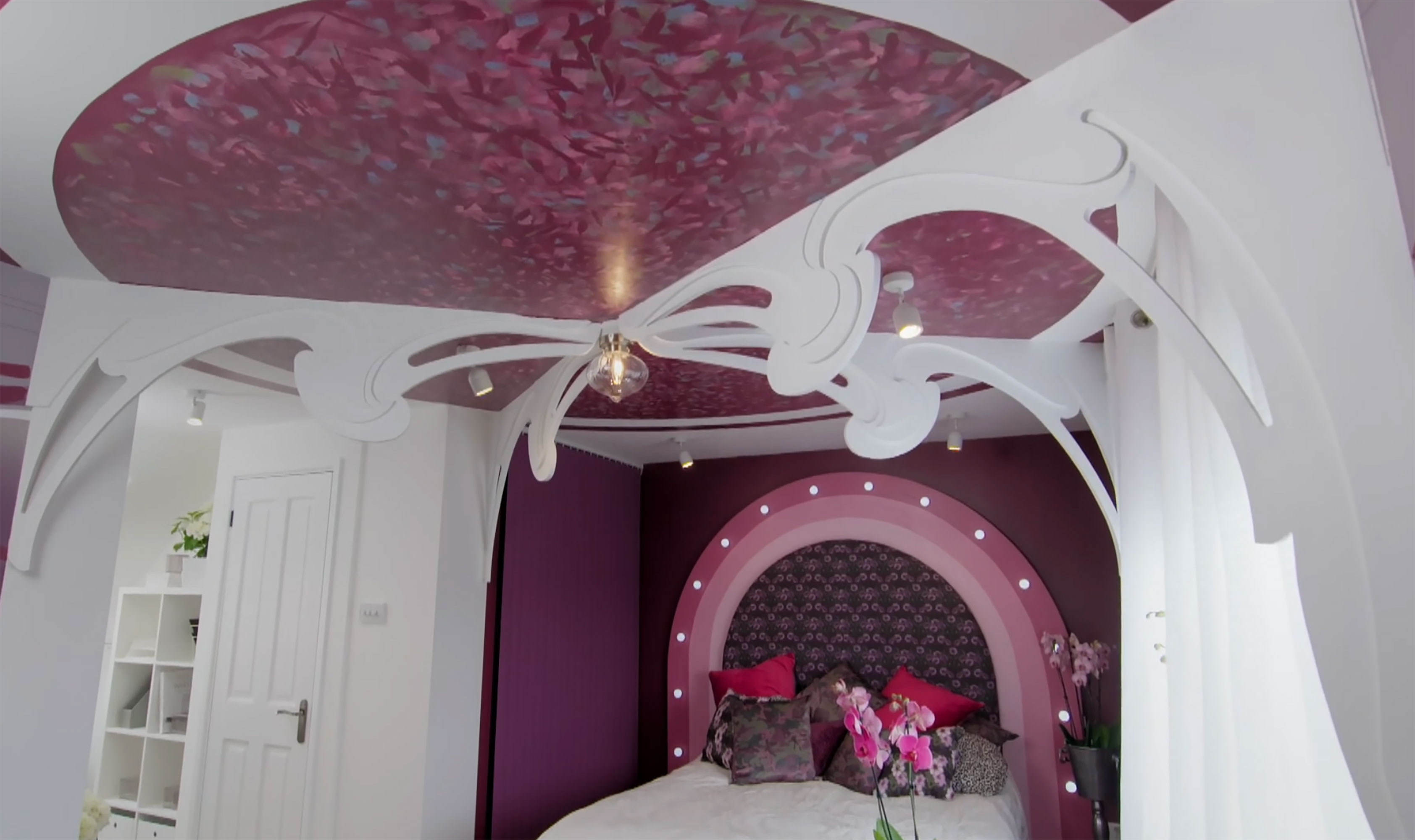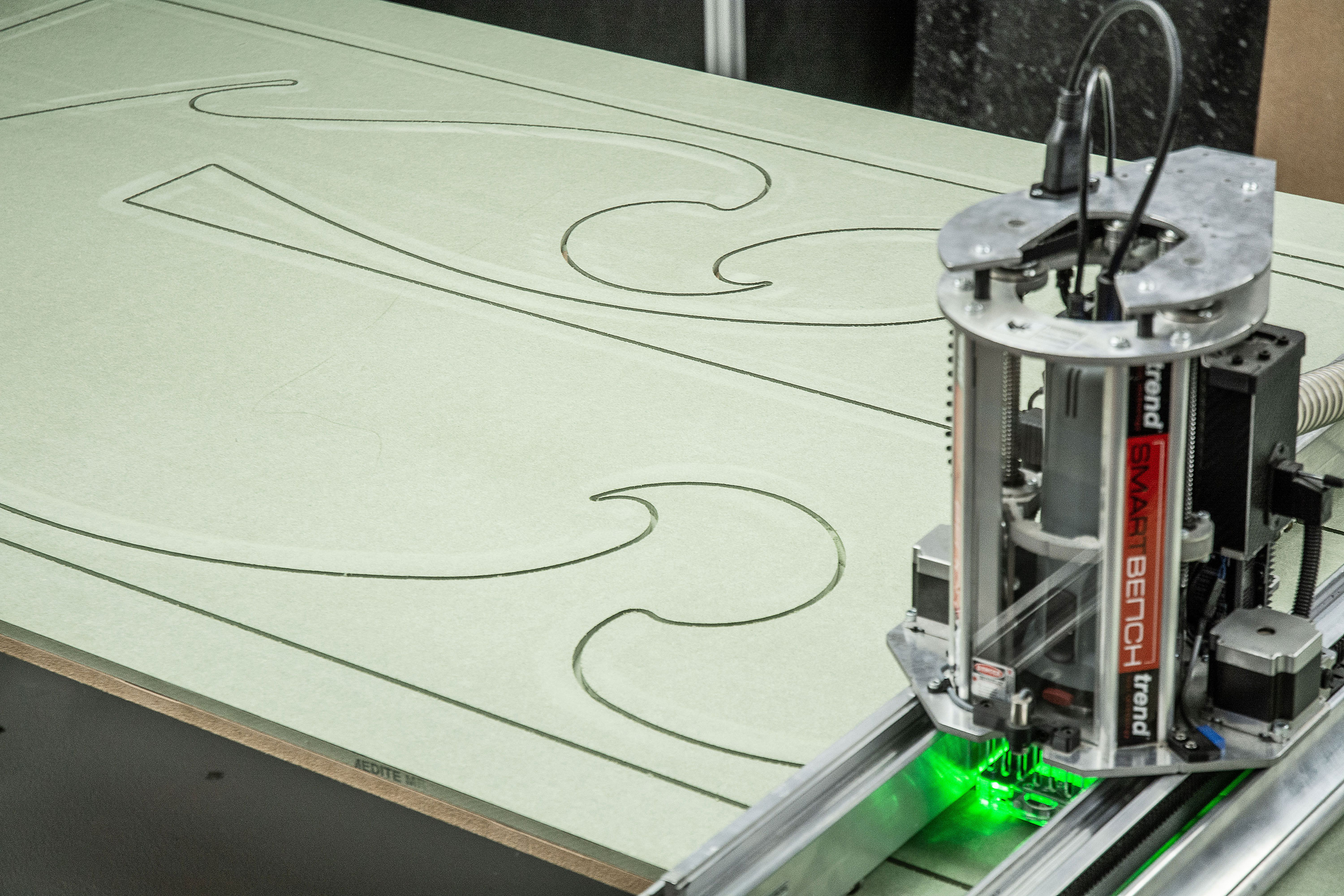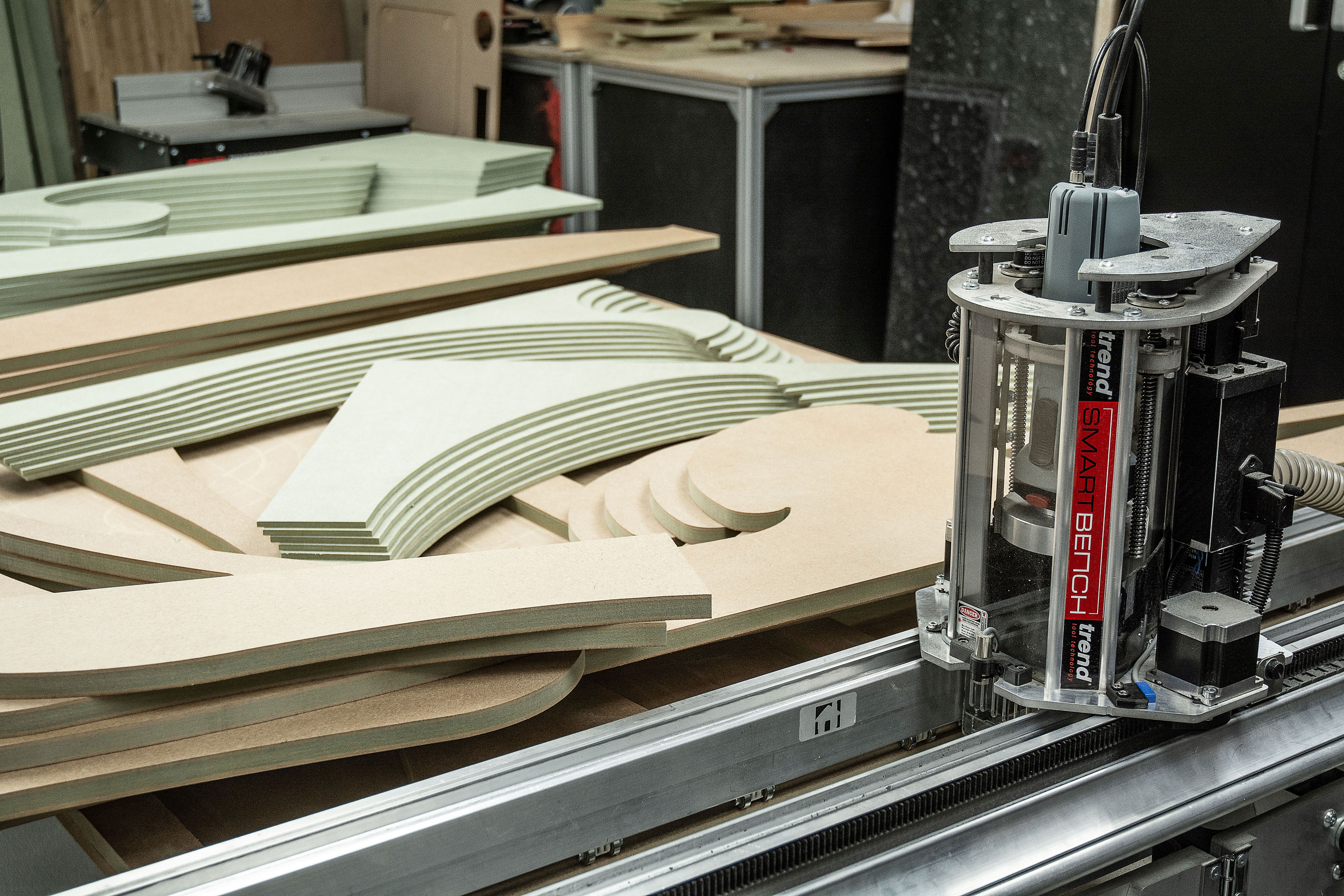 Viewers of last night's Fareham episode of Changing Rooms may have enjoyed the transformations and been stunned by the designs, but did you know that Trend helped with the creation of the MDF ceiling feature piece designed by Lawrence Llewelyn-Bowen?
Back in June Trend accepted the opportunity to support the show. Supplying Carpenter & Friend of Trend, Tibby Singh the MDF pieces cut to Lawrence's design on our very own Trend Yeti CNC SmartBench
Once the designs were sent over, we quickly converted them to CNC files. Then fed the Smartbench the required materials until the job was complete. What would have been a difficult and time-consuming task for a skilled worker creating multiple identical copies of the same design, was achieved quickly and easily in only a few hours on the SmartBench.
The fully portable design of the SmartBench allows for set up on site, assembling in around 3 minutes. The Smartbench has the ability to machine full 8' x 4' sheets up to a height of 6". With the built in dust collection the SmartBench is like another employee. Once setup is complete it is able to work quickly and cleanly in the background, leaving you free to tackle other tasks.
Aside from supplying this amazing design, we also sent over some of our other popular time saving products such as extensive range of RPE, Power Tools and Tool Storage. So keep an eye out for cameos from these products in future episodes.
If you are interested in the Trend Yeti CNC SmartBench you can take a look at our available packages below or click this link to learn more about the amazing things it can do in our product spotlight.
19th June: Trend Spring/Summer 2021 New Product Leaflet News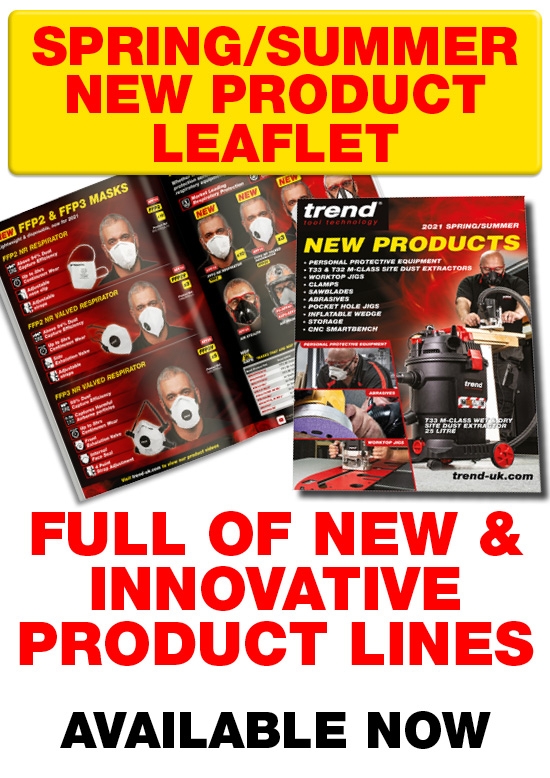 The new 2021 Trend Spring/Summer New Product Leaflet is here.