3 in 1 Pocket Hole Jig
Ideal for fast and accurate joining of solid timber and sheet materials giving strong instant joints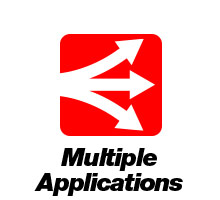 Multi-function design for twin hole or single hole pockets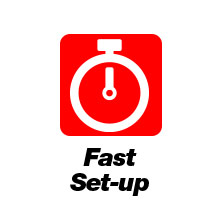 Makes strong secure joints in seconds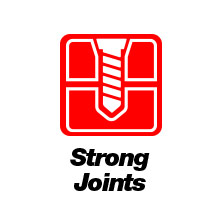 Works with all timber thicknesses from 12mm
to 38mm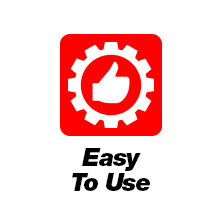 For new work, repair work and different thickness materials

Features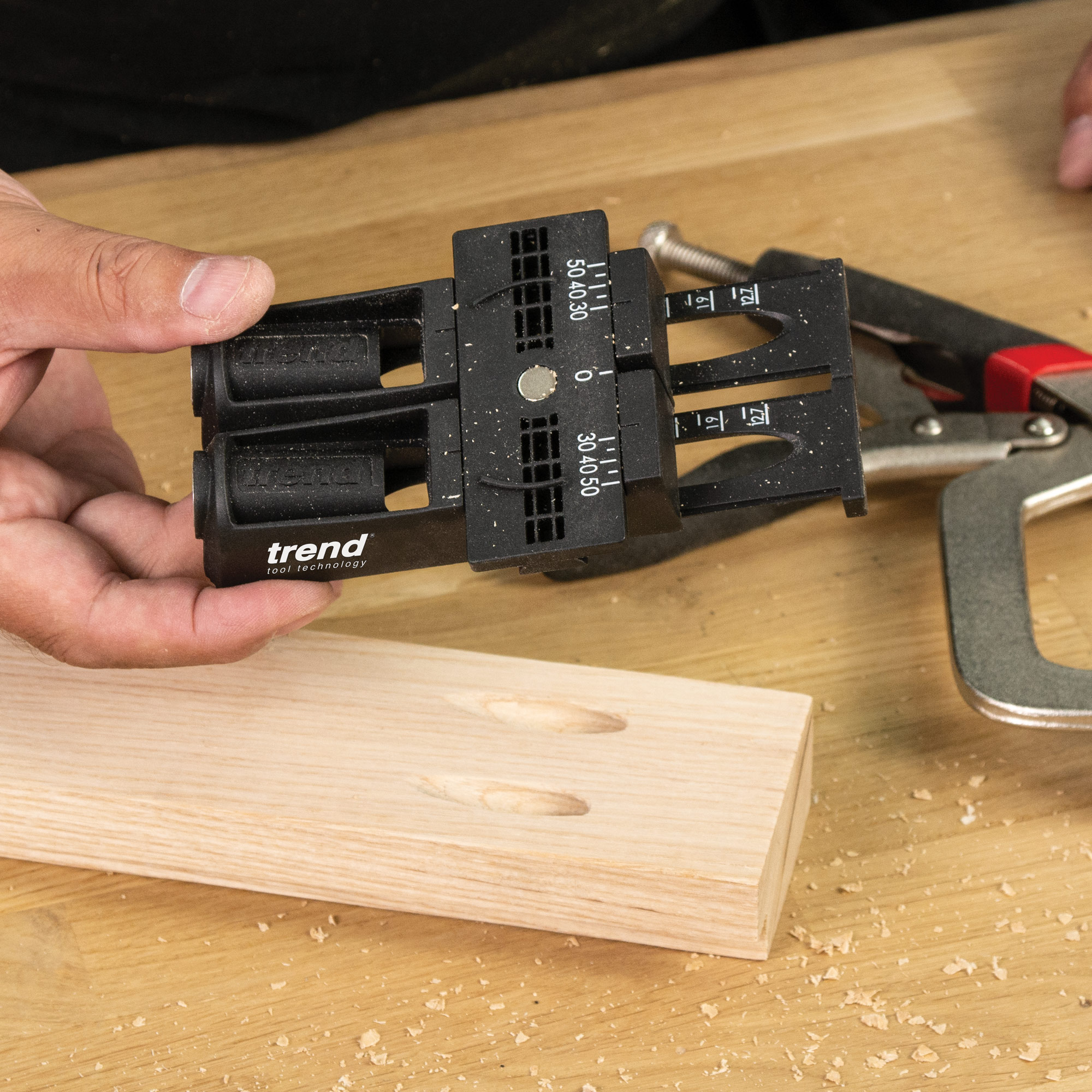 Simple slide adjustment for 28mm – 50mm centres.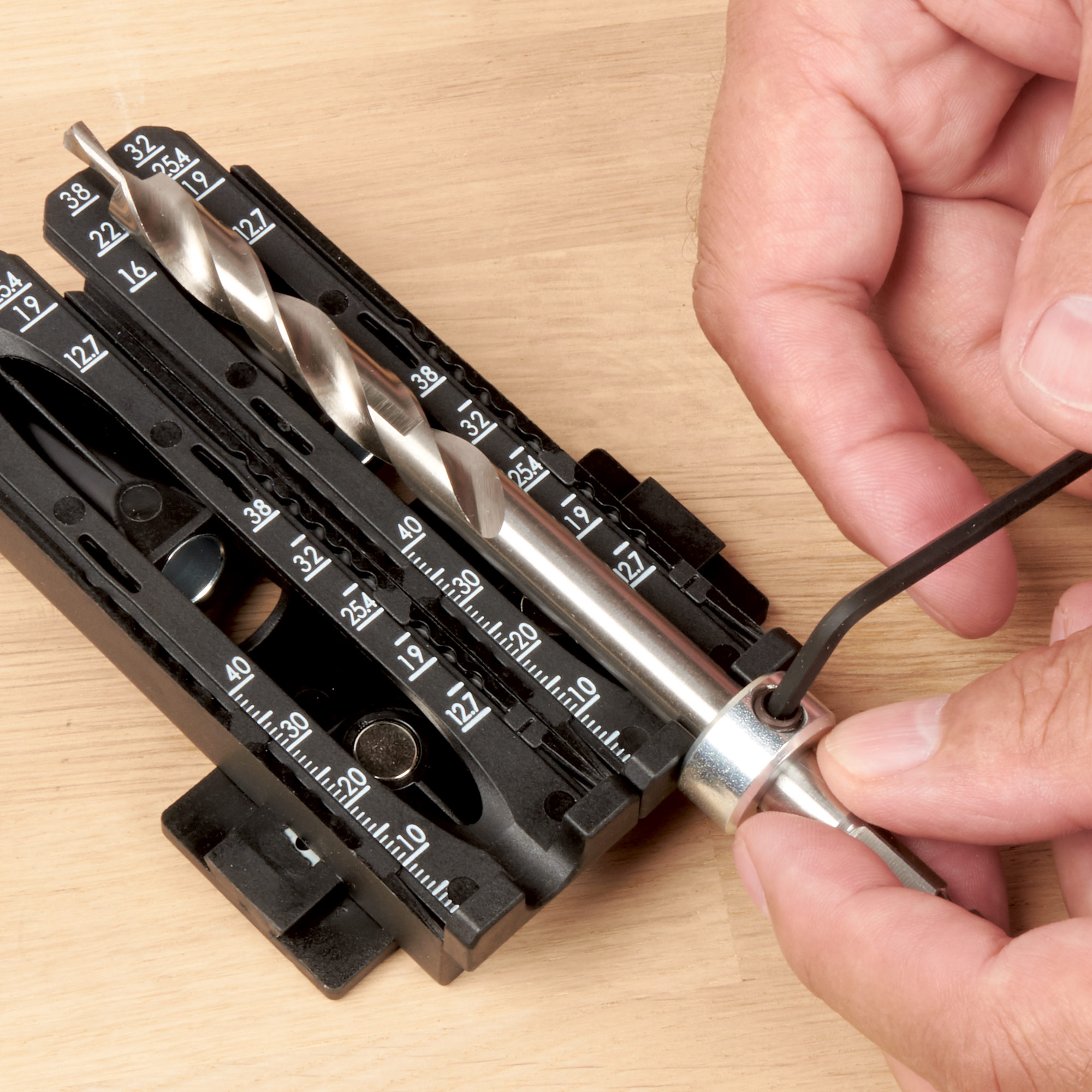 Built in depth gauge for fast drill depth setting.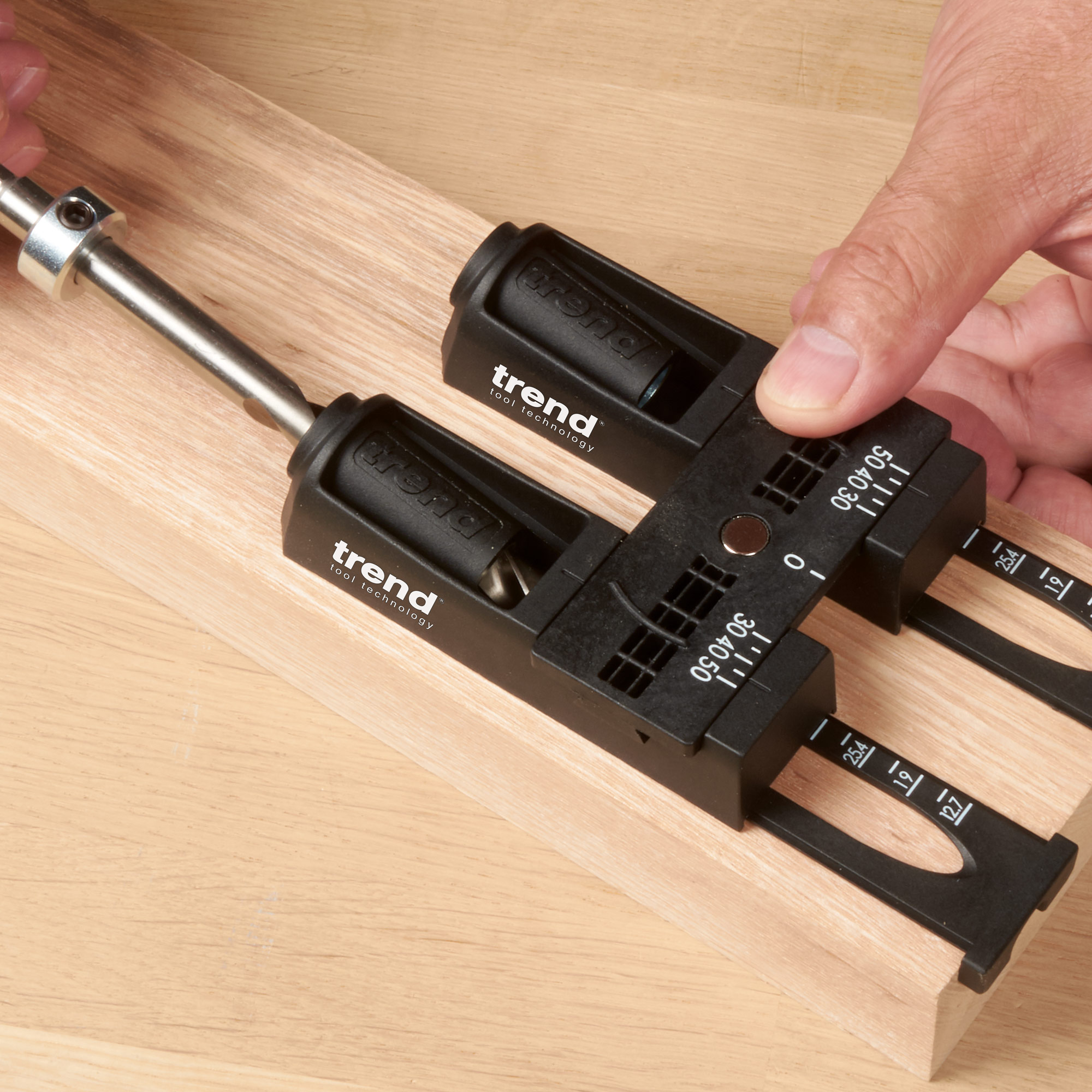 The jig hooks over the end of the material for accurate positioning on new work.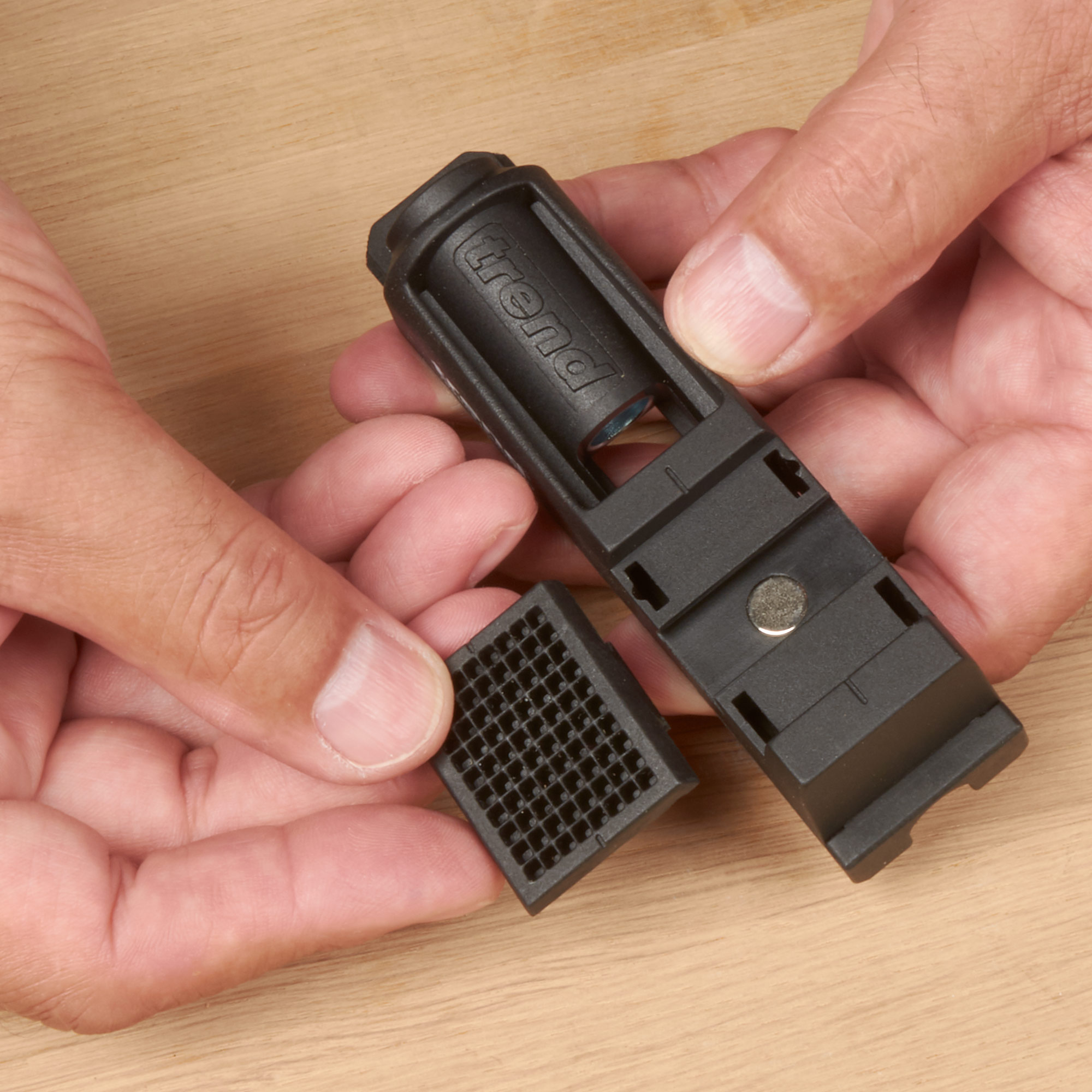 The small plate slides in for single hole applications to allow it to be clamped to the work.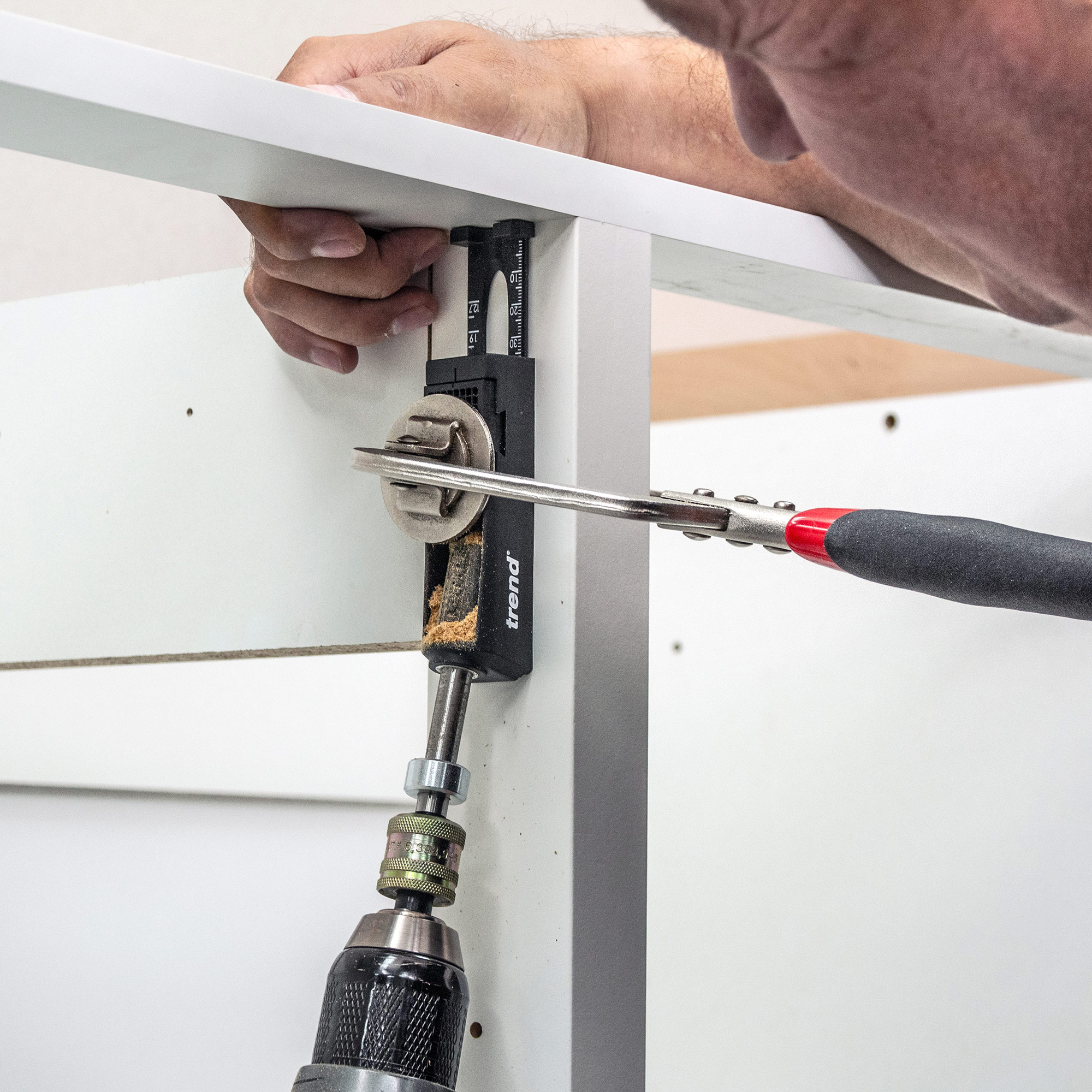 Easy to locate in situ for repair work.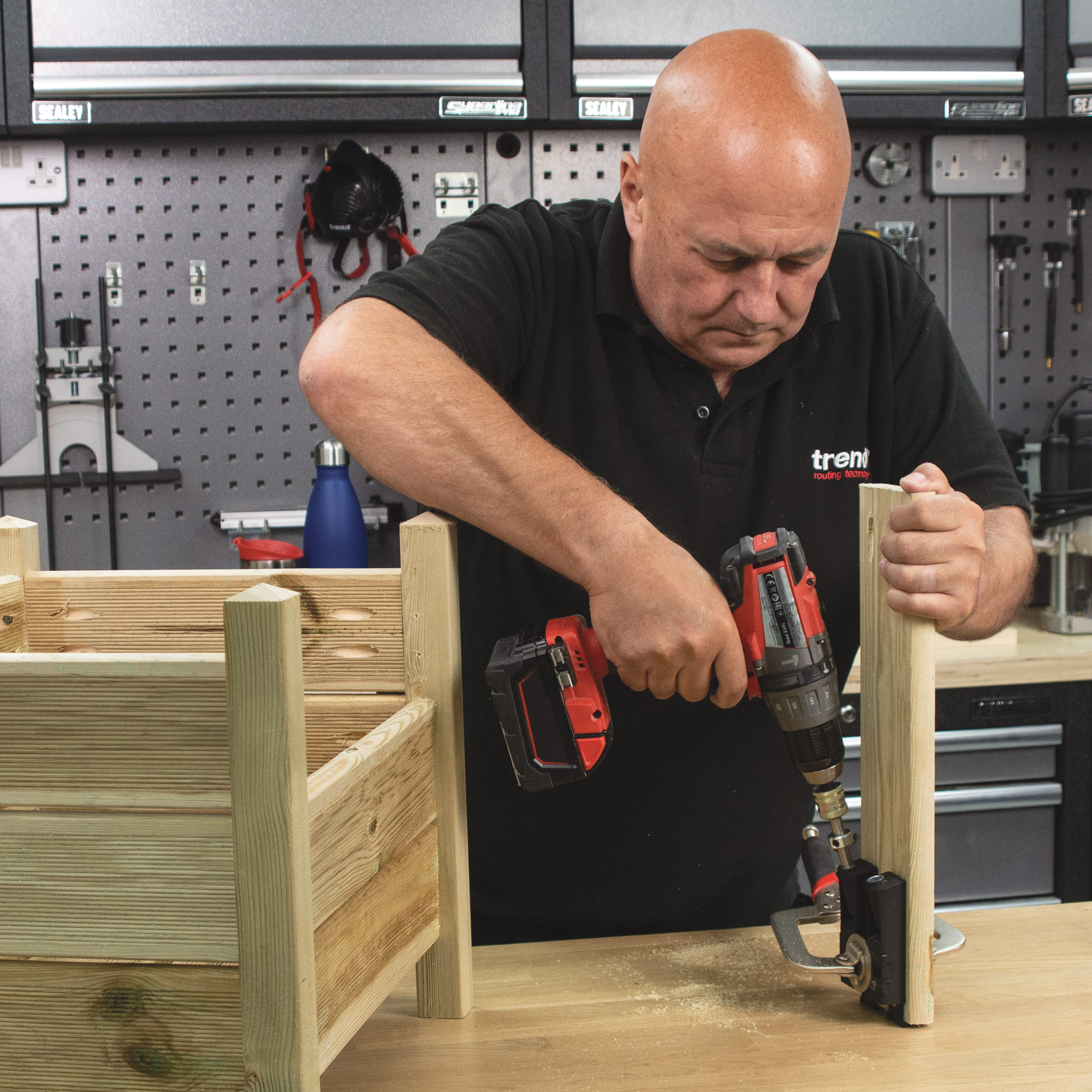 Fast, strong and quick construction for impressive projects.
Hardened drilling sleeves for accurate, consistent pockets.
Works with timber thicknesses from 12mm to 38mm.
Multi-function design for twin hole or single hole pockets.
Perfect for wide or for narrow stock components.
Portable and adaptable for multiple jointing styles and applications.
Reversible depth gauges, ideal for new work and repair work.
Build cabinets, furniture, and small joinery projects with ease.
Tool free, fast and easy set up.
Built in drill depth gauge.
Supplied with drill, driver bit and a selection of screws.
Ideal for jointing in hard and softwoods and sheet materials.