Quality Assurance
Trend Tool Technology is a well-established and recognised company that has been developing and supplying router technologies, custom jigs and full range of routing accessories since 1955. The Company has developed its expertise since its establishment and during this time has built a strong reputation for high quality.
Trend provides a high level of customer and technical support and operates in three key market segments: professional carpentry and woodworking, trade range products, craft and home DIY.
All Trend employees are responsible for Quality Control through the Quality Management System, this includes:
Ensuring that customer, applicable statutory and regulatory obligations and requirements of the ISO 9001:2015 Quality System are determined, understood and consistently met.
Continual improvement of the QMS by ensuring the risks and opportunities that can affect conformity of products and services and the ability to enhance customer satisfaction are determined and addressed, and the focus on enhancing customer satisfaction is maintained.
Top management shall:
Take accountability for the effectiveness of the QMS.
Ensure the Quality Policy and Quality Objectives are established for the QMS and are compatible with the context and strategic direction of the Company. Quality objectives have been set and are maintained as part of the QMS internal auditing, monitoring and management review processes, in order to enhance customer satisfaction.
Promote the use of a process approach and risk-based thinking.
Ensure that the resources needed for the QMS are available; including training, support and encouragement.
Communicate the importance of effective Quality Management and of conforming to the QMS requirements.
Ensuring that the QMS achieves its intended results.
Engage, direct and support persons to contribute to the effectiveness of the QMS.
Promote continuous improvement of the suitability, adequacy and effectiveness of the Quality Management System in order to enhance performance.
Support other relevant management roles to demonstrate their leadership as it applies to their areas of responsibility.
Establish partnerships with suppliers and interested parties to provide an improved service.

Please contact us for additional information and assistance (UK and Europe):
Trend Tool Technology Ltd
Odhams Trading Estate
St Albans Road
Watford
Hertfordshire
WD24 7TR
United Kingdom

Tel. No. 00 44 1923 249911
Fax No. 00 44 1923 236879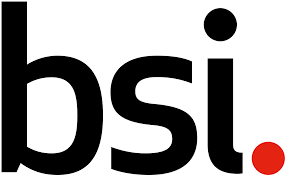 Please contact us for additional information and assistance (US):

Trend Routing Technology Inc

7351 West Friendly Avenue

Suite A
Greensboro, NC 27410
USA



Toll free 
877 918-7363
Main line (336) 292-5051
Fax line (336) 292-5061