Routing Courses in the UK
Whether you are new to the craft of routing or a more experienced user, a routing course is the ideal way to get professional tuition in using your router to its full potential.
Please select your nearest course centre using the map below. If you would like to make a booking or need more information on a particular centre, please contact the organiser direct. Please check current prices, dates of courses and other information with the course organiser before making a firm booking.
Ammanford College in Carmarthenshire
Basic, advanced and trade 1 & 2 day courses using all the facilities of the college.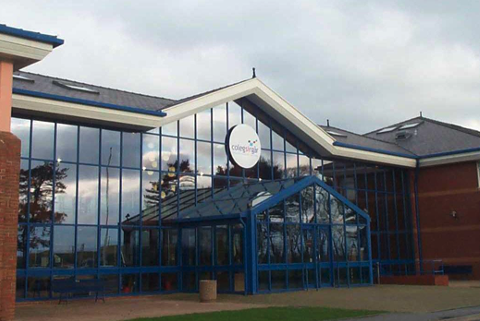 About The Course:
Ammanford College is situated in Ammanford Carmarthenshire.
The courses are run by Dylan James (Formerly of Neath Port Talbot College).
Course Details:
The courses on offer at the college are both Basic and Advanced, they operate during the evening and also at weekends, Tradesman courses are also available upon request.
Courses are arranged upon request with a minimum of 2 people to a max of 6 people to a course at one time.
Duration of course is 9am to 4.30pm approx and refereshments and lunch will be provided by the college.

Address:
Ammanford College
Ammanford Campus
Duffryn Road
Ammanford
Carmarthenshire
SA18 3TA
Jeremy Broun - Routing Outside the Box in Bath
Various courses available for every level of experience.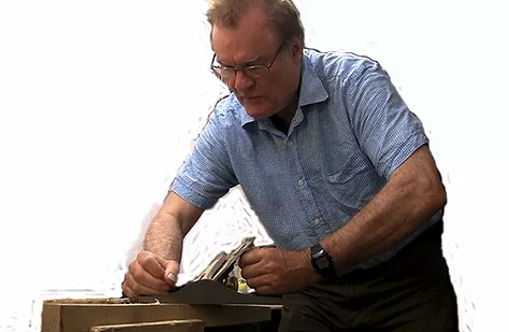 About the Course Leader:
Your imagination is the key to unleashing the full potential of what Jeremy Broun first dubbed as 'the most versatile tool in the world´. One-to-one tuition/consultation in his Bath workshop.
Jeremy Broun's association with Trend goes back to 1989 when he wrote ´The Incredible Router´ (a bestselling book for GMC Publications) promoting Trend cutters exclusively. At that time the only other book was ´Routing Techniques´ by Jim Phillips founder of Trend, so both are major pioneers in this field. Jeremy continues to promote Trend cutters and other Trend products in his definitive routing DVDs, Inspiring You Tube videos (Woodomain) and on his woodworking courses.
Course Details:
Jeremy is offering something quite different to the current mainstream courses that will appeal to the design-based woodworker and those keen to adopt innovative and efficient methods as well as individual consultation/tuition in imaginative ways to use the router as a problem solver. Jeremy has produced some of the most ingenious jigs for a wide variety of applications such as furniture and guitar making and pioneered various original routed joints.
His vast wealth of woodworking and design experience now spans six decades and is unrivalled. Fees are negotiable but on the basis of £35 per hour with daily discounts.

Contact Information:
Contact: Jeremy Broun
Tel: 01225 332738
Email: jb@woodomain.com
Address:
Jeremy Broun
PO Box 658
Bath BA1 6ED
Just some of Jeremy Broun's projects: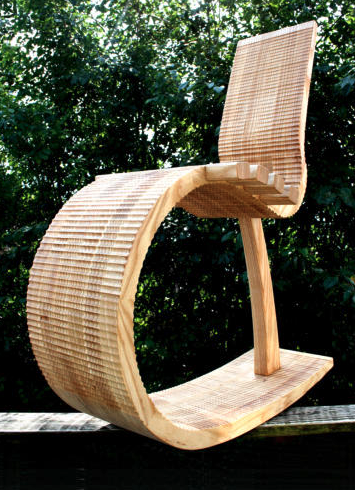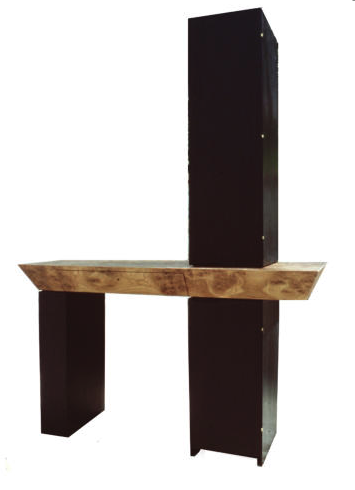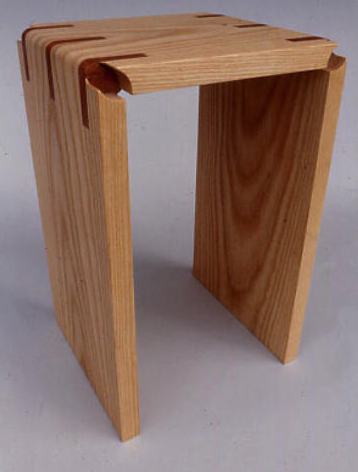 Christopher Hall The Woodhall Workshop in Surrey
One-to-One course is available for a single day or 2/3 days with overnight accommodation, if required.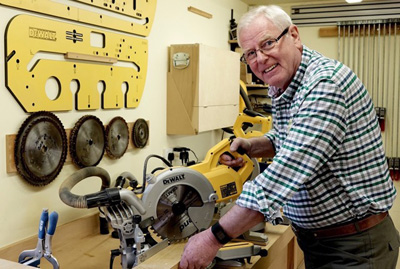 About The Course Leader:
Christopher Hall, The Gentleman Joiner, is a classically trained furniture maker with over 40 years experience who is renowned for his uncompromising traditional craftsmanship and eye for detail rarely found in today´s ´instant´ society. It is, indeed a pleasure to see perfectly constructed and fitting joinery, which not only enhances the appearance of the finished piece but also confirms its integrity.
Woodworking Courses:
Christopher holds courses in his purpose built well equipped modern workshop located near Guildford in Surrey, where driven by enthusiasm, he is keen to pass on the knowledge gained over the last forty years for the benefit of all home woodworkers interested in the correct approach to the craft of woodworking. His Introductory course has started many hundreds of people off wishing to enjoy the pleasure of making their own furniture, which is often followed by a Powertool or Kreg Joinery course.
Course Details:
A One-to-One course is available for a single day or 2/3 days with overnight accommodation, if required, at a small extra charge. Arrangements can also be made for Christopher to provide a course at your own home which has proven to be extremely successful as a One-to-One course for setting up a Home Workshop.
For information on Christopher´s courses, check prices and/or availability please contact Christoper on the below number.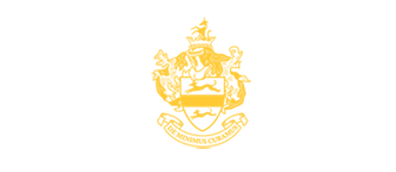 Address:
Woodhall Barns
Hungry Hill Lane
Send
Surrey
GU23 7LG
Just some of Christopher Hall's Woodworking projects: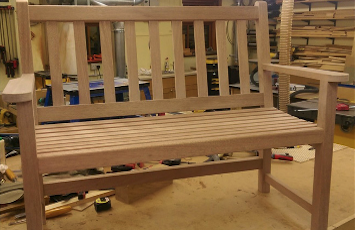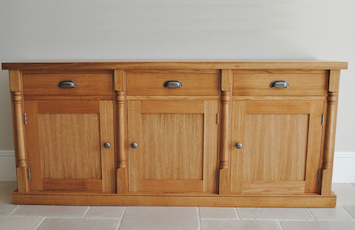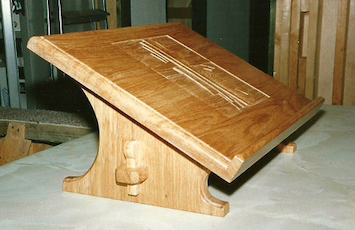 Chichester College in West Sussex
A one-day basic course is for the first time user.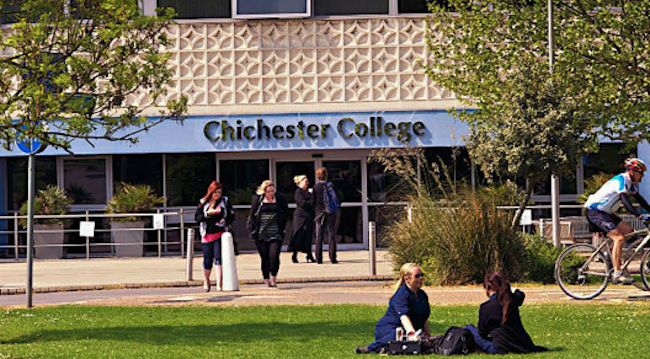 Course Details:
This one-day basic course is for the first time user, or those with minimal experience in routing. Whilst the basic function of the router and all its components, including router cutters and their care are explained, the emphasis is very much placed on the ´hands-on´ use of the router. This includes the basic operations, use of templates, jigs and router tables.
Course Content:
1. Introduction to routing.
2. Cutter care & preservation.
3. Hand held routing.
4. Basic routing techniques.
5. Health & safety.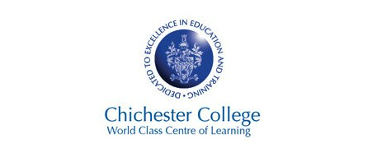 Address:
Chichester College
Brinsbury Campus
North Heath
Pulborough
West Sussex
RH20 1DL
Mackays Of Cambridge in Cambridgeshire
A one day practical workshop designed to teach you the neccassary skills and techniques to use your Router on a wide range of projects.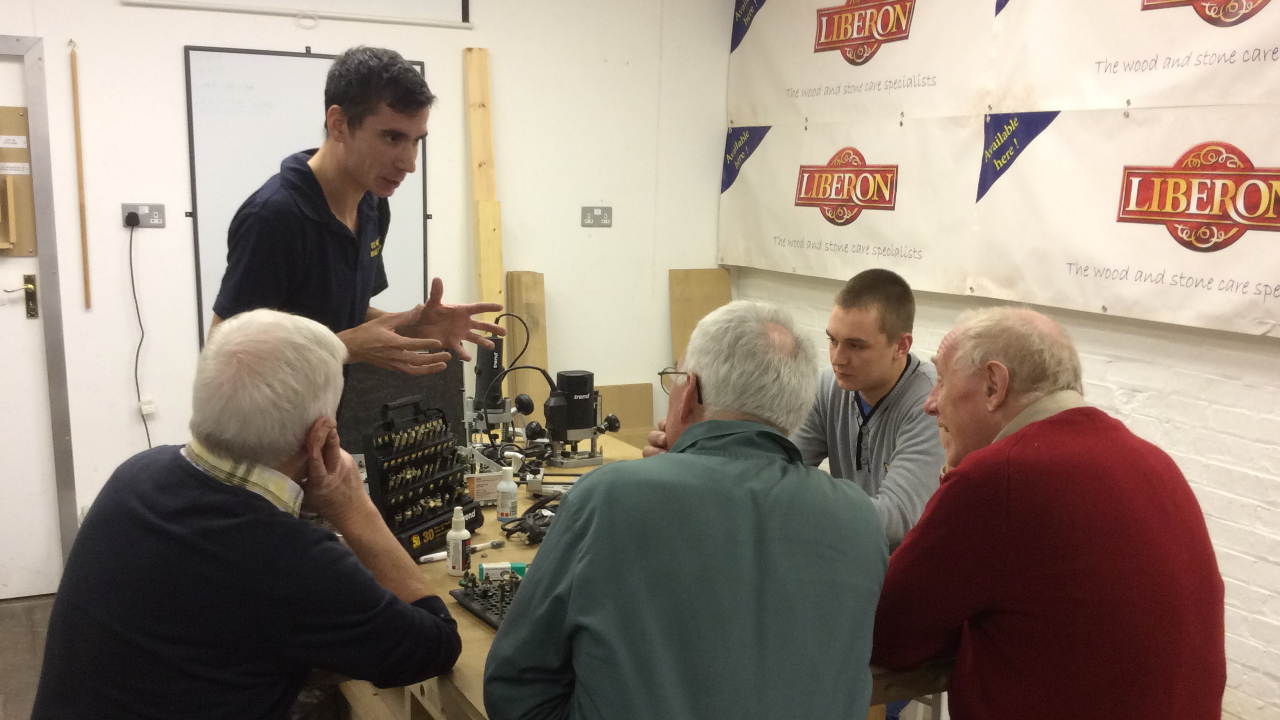 About the Course:
Mackay's Of Cambridge are a well established company who have been trading since 1912 in the heart of Cambridge.
Mackay's have been successfully running Trend sponsored Routing courses for a number of years now. The courses are held in the dedicated training facilities at their East Road premises with provision for parking on site.
With the help of Richard Morley from Woodcraft BPW who has been teaching and demonstrating his woodwork skills for a number of years, Mackays have put together a one day practical workshop designed to teach you the necessary skills and techniques to use your Router on a wide range of projects.
Course Details:
The courses will start at 9am and finish at 4pm. There will be time available for you to enjoy a complementary light lunch.
Using easy to follow directions and a ´hands on´ method of teaching you will cover:
1) Router Basics
2) Joints and Jig making
3) Working with guide bushes, fences and other add-ons
4) Free-hand routing
5) Edge moulding
6) Project building

Address:
Mackays Of Cambridge Ltd
85 East Rd
Cambridge
Cambridgeshire
CB1 1BY
Pembrokeshire College Haverford West
The Basic Course is designed for those new to routing and suitable for amateur and professional woodworkers alike.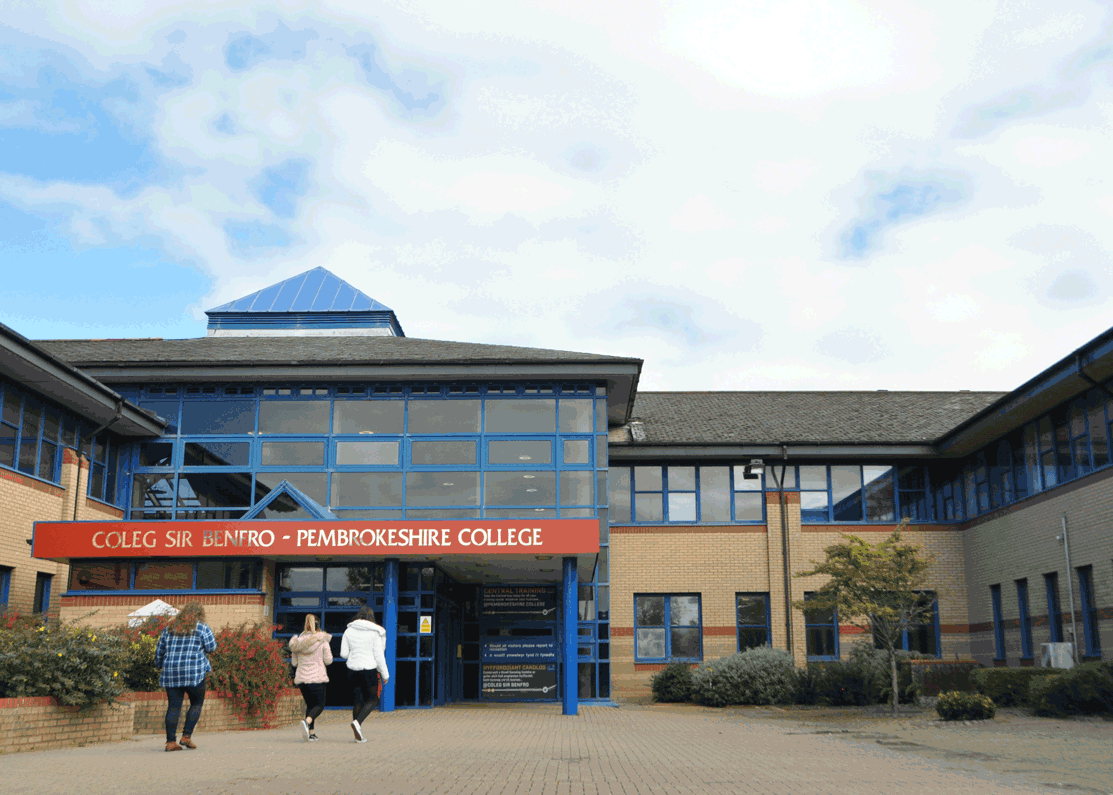 About the Course:
Pembrokeshire College is the latest edition to welsh training providers delivering the sponsored Trend Routing Courses.
Pembrokeshire College is the county´s largest provider of a wide range of post-16 education and training. The college is situated in a modern, purpose-built campus in the centre of Pembrokeshire, Haverfordwest.
Multi-award winning Pembrokeshire College has invested heavily in its estate over the past 10 years. The campus now boasts an award winning Construction Technology Centre and a state-of-the -art engineering wing. Both offer excellent training environments for anyone wanting to improve their skills and qualifications. Cutting edge modern equipment, large workshops and award winning lecturers place the college well to support those looking to learn new skills.
Course Details:
Pembrokeshire College will be delivering two different Trend Sponsored Courses which are as follows: Basic and Tradesman Courses.
Basic Course:
The Basic Course is designed for those new to routing and suitable for amateur and professional woodworkers alike. This 10 hour training course covers an introduction to routers and the basic routing techniques to quickly achieve professional results from your router. The use of the router along with the essential safety aspects of routing are fully covered in the training.
You will learn the basics of routers, table routing, safe use of router cutters, which router cutters to use for what purpose and how to set and care for the router cutters and fences.
Tradesman Routing Course:
The Tradesman Routing Course incorporates demonstrations showing the use and advantages of jigs used within trade and industry, featuring:
The Kitchen Worktop Jig, Belfast Sink and Drainer Jig, Routabout Jig for creating access holes in flooring, The benefits of the time saving Hinge, Lock and Letterbox Jigs along with the associated specialist cutters and accessories.
Address:
Pembrokeshire College
Haverfordwest,
Pembrokeshire,
SA61 1SZ
The Carpentry Store
A 2 day Basic Routing Course for the first time user.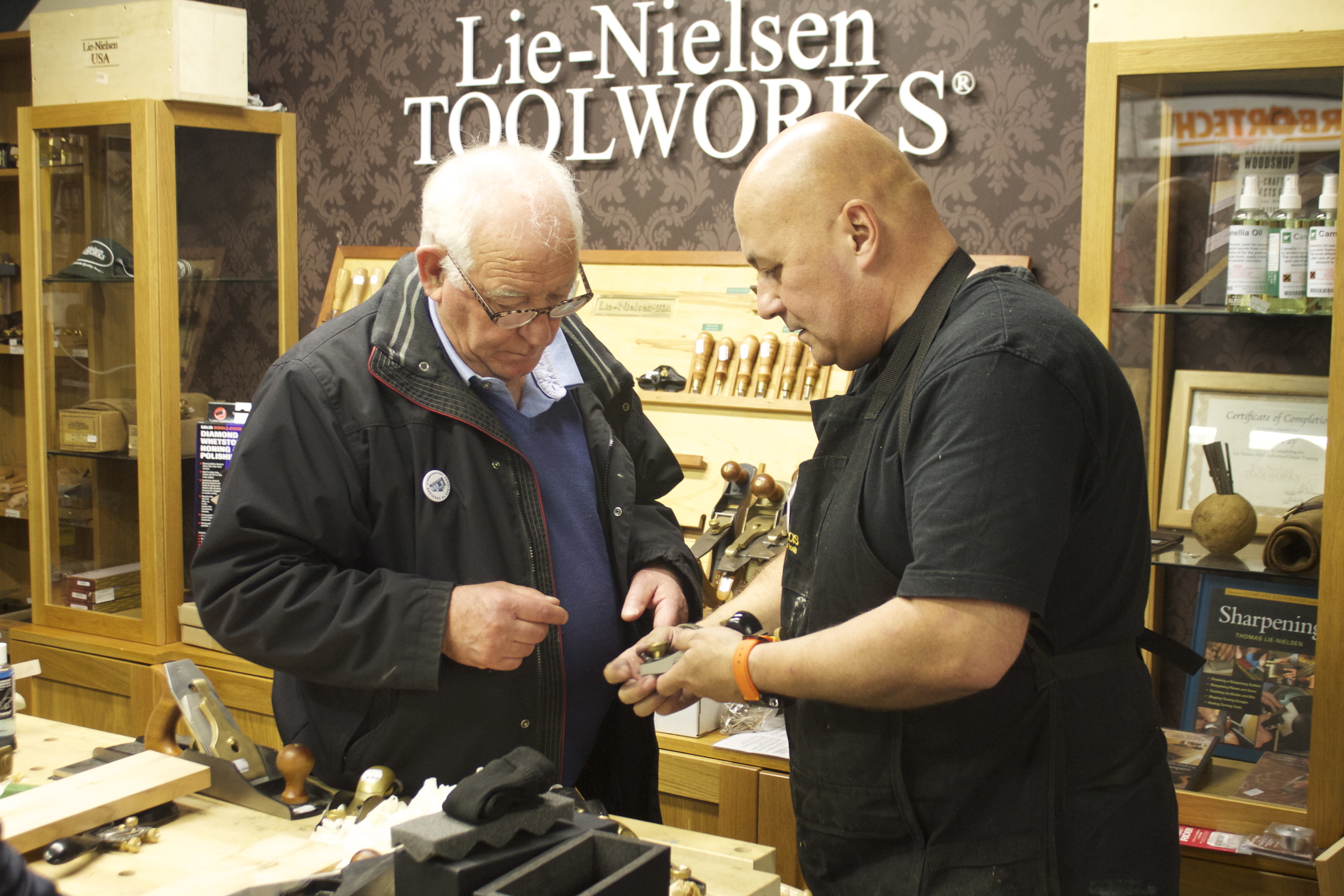 About the Course:
The Carpentry Store is a family owned and run business in Naas, Co. Kildare. In 1977 Noel Fay Snr became a manufacturer of custom-built kitchens and was quickly recognised for quality through design and the construction of his cabinets. 1994 saw another stride forward in our history with the building of a state-of-the-art factory equipped with the latest technology and CNC machinery. Being one of the first to embrace this new technology allowed for the expansion into contract machining and manufacturing for various commercial customers.
In 2003 the business expanded again to include the opening of The Carpentry Store to meet the requirements of the local woodworking trade and the DIY enthusiasts who had a love for wood. On the 31st May 2003 we were delighted when the journalist and presenter Marian Finucane officially opened The Carpentry Store. The latest venture was the launching of our new web store in February 2016. The business continues to grow from strength to strength and from generation to generation.
Time: 9.30am - 4.00pm
Course Details:
This course will consist of safety in the workplace and on the router.
You will explore hand held routing and the use of the router fence, bearing guided cutters and guide bushings. During the course you will produce a panelled door on the router table and create joints by using the dovetail jig.

The course is practical and hands on and will allow the students to get the most out of their routers and router tables. The student will experience the many different ways a router can be used and this will allow them to take their routing to new heights.

All safety equipment, routers, timber and light lunch are supplied.

Course places are limited so book early.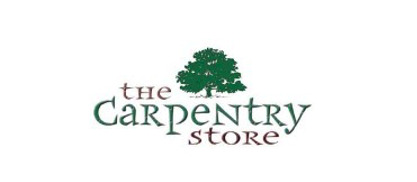 Contact Information:
Contact: Ann Fay
Email: ann@thecarpentrystore.com
Tel: 0035345883088
Address:
The Carpentry Store
Noel Fay Fitted Furniture Ltd
Unit D4, M7 Business Park
Newhall
Nass
Co Kildare
Ireland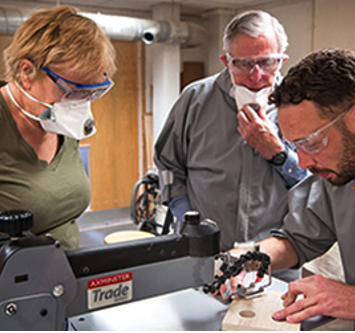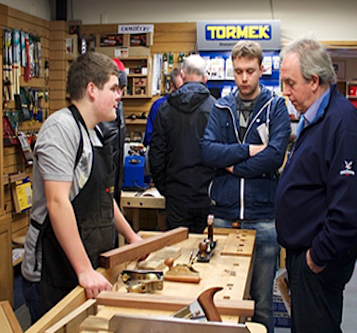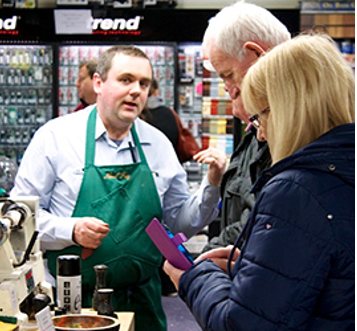 Woodcraft Training Services in Teeside
Sponsored one day training course.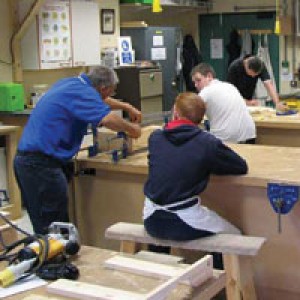 About the Course:
Woodcraft Training Services are run by qualified joiner Ian Coning. Ian has a wealth of experience in the trade and has been looking to run a sponsored course for sometime, having previously run courses at Middlesborough College.
For availability on courses and price information please contact Ian directly.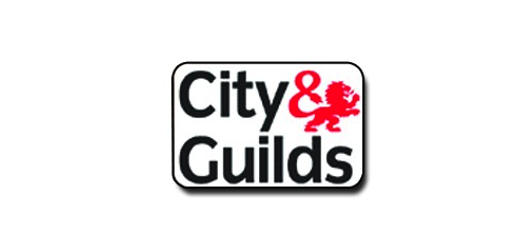 Contact Information:
Contact: Ian Coning
Tel: 01642 786449
Mobile: 07788 585824
Email: ianconing2@gmail.com
Address:
Woodcraft Training Services
6 The Fairway
Eaglescliffe
Stockton On Tees
Cleveland
TS16 9HL
Colin Searle Routing Courses in Kent
One day basic and advanced routing courses.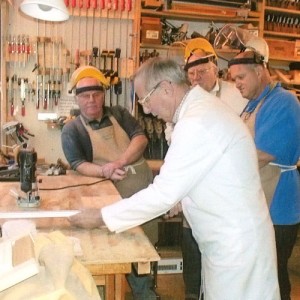 Course Details:
Colin Searle is formerly of the Roy Sutton routing course and used to run the courses with his colleague John Barden.
Colin has now set up his own routing courses and Trend are delighted to assist him in this.
The Courses are run from Colin´s own premises in Tonbridge.
Courses are flexible and are normally run from Monday through to Saturday from 9.30am until 4.30pm.
Maximum 2/3 students per course.
Individual tuition is also available upon request.
Courses available:
One Day Basic Course:
The cost of this course is £75.00 per person and includes all materials, a light lunch with Tea/Coffee available throughout the day.
Basic Course content :
The basic course is designed to give confidence to the beginner and to those who may feel a little nervous.
1) Health & Safety
2) Cutter Care
3) Basic Routing Techniques
4) Use of Side Fence
5) Bearing Guided Cutters
6) Simple Jigs
7) Guide Bush and Template Work
8) Beam Trammel Bar
9) Router Table
One Day Advanced Course:
The cost of this course is £95.00 per person and includes all materials, a light lunch with Tea/Coffee available throughout the day.
The advanced routing course is based on the assumption that the woodworker has used a router, is conversant with it´s basic functions and the fundamentals of routing. The course is virtually one hundred per cent ¨hands on¨ and is based around the construction of a small wall cabinet, which when completed becomes the student´s property. The making of the cabinet involves panelled door making using profile / scribe and raised panel cutters, dovetailing, shaped work, plus the usual operations such as rebating, grooving and moulding. Jigs and templates are used to familiarise the student with this method of working, as well as setting up and using router tables. This is a busy course which anyone who is looking to advance their routing skills will enjoy.
Advanced course content:
1) Basic joinery skills
2) Designing your own project explained
3) How templates improve efficiency
4) How to rout accurately
5) Setting and using Dovetail jigs
6) Using router tables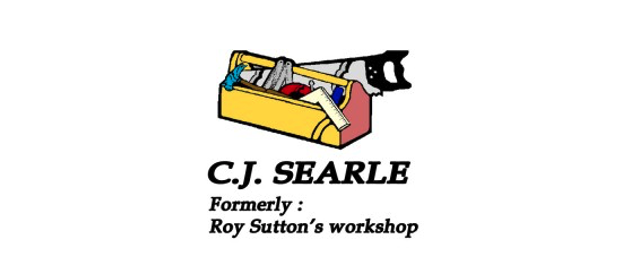 Address:
Mr C J Searle FIOC
40 Garden Road
Tonbridge
Kent
TN9 1PT
Wrayway & Co Ltd
Various courses available for every level of experience.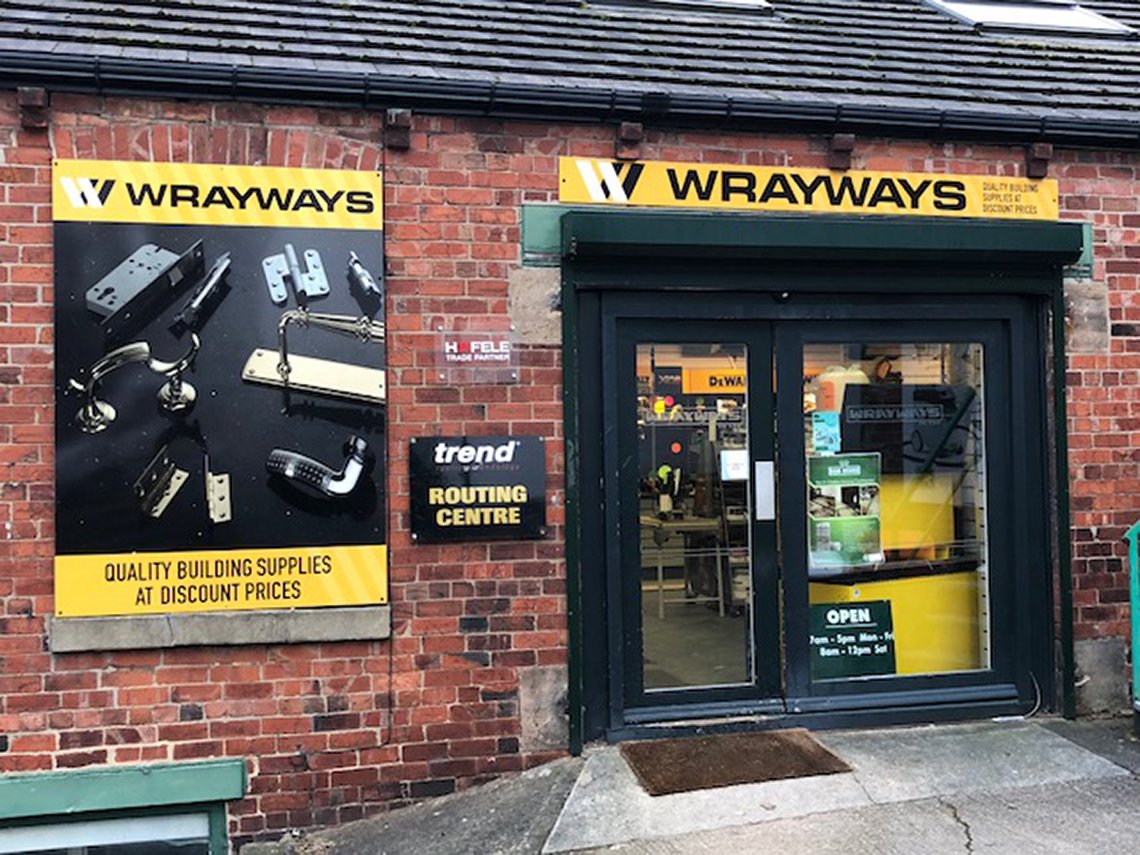 About the Course Leader:
Situated in the historic spa town of Harrogate, Wrayways was founded in 1974 by Mr Ernest Wray and Mr Bas Davies. The motto of quick efficient honest service is still used, even in these ever changing times. They take great pride in their relationship with customers giving help and advise right through the building trade spectrum. Their customer base is very varied from architects, builders, joiners, plumbers, electricians and DIYers to very specialist restoration companies. They feel by being able to offer routing courses, it will open up many doors to their customers, as many are not aware of the advantages of owning such a versatile piece of equipment.
Harrogate was famous for it spa waters in the 19th century and now is a major place where many of the worlds finest exhibitions are held. There are many fantastic restaurants covering every corner of the world and the world famous Bettys tea rooms. The town still has its very large regal hotels and is the gateway to the Yorkshire dales.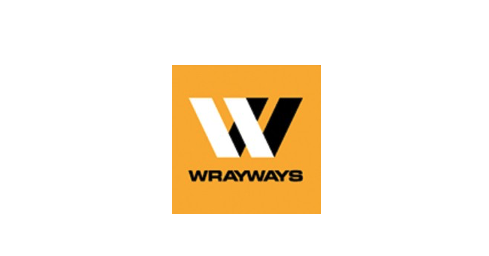 Address:
21 Franklin Road
Harrogate
North Yorkshire
HG1 5ED
Routing Crazy in Hampshire
A range of courses from Basic 1 day to Advanced courses.
Course Details:
Routing Crazy is run by Trend Demonstrator Tony Chalk, Tony offers a range of courses from Basic 1 day to Advanced Courses, he will also happily offer Tradesman Courses and one to one tuition if desired.
Tony´s course is located in Botley Southampton and is easily accessable from the M27 Motorway.
Course Dates:
Please contact Tony for course dates, prices and availability.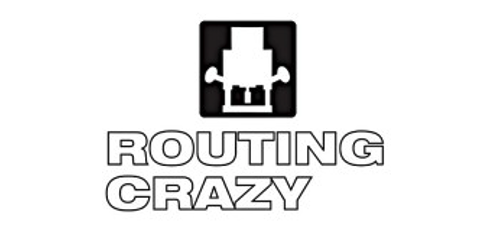 Contact Information:
Contact: Tony Chalk
Tel: 07957 267647
Email: t.chalk@me.com
Address:
Routing Crazy
9 Marls Road
Botley
Southampton
Hampshire
SO30 2EY