A System 65 years in the Making - Powered by Trend Trinity Technology
The harmonisation of the 3 core elements that make up our cordless power tools.
High Torque Performance Motors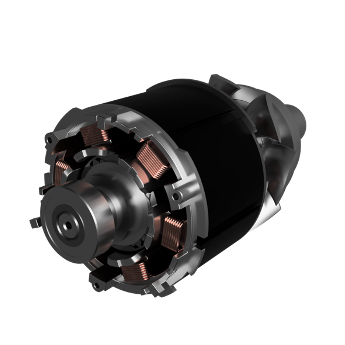 Increased productivity achieved through our compact and powerful motors, to maximise power output whilst minimising tool size and weight.
Long Lasting Lithium-Ion Batteries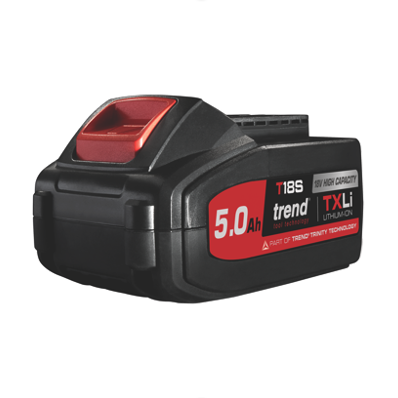 Our Trinity technology protects the battery from incidents such as overcharging or overheating and will also prevent charging when the cells are not in a suitable state to do so due to being too hot or to cold. TXLI batteriess tailored to suit application at hand, offering 2Ah, 4Ah & 5Ah.
Latest Advanced Electronics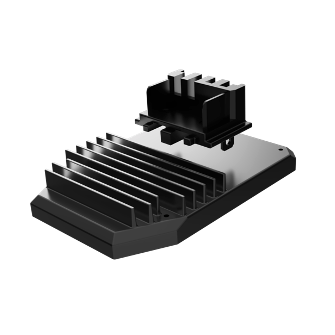 Electronics helps to regulate amount of power required to complete an application, ensures no unnecessary power drain to maximise runtime and prevents the user overloading the electronics to provide protection to the user and the tool.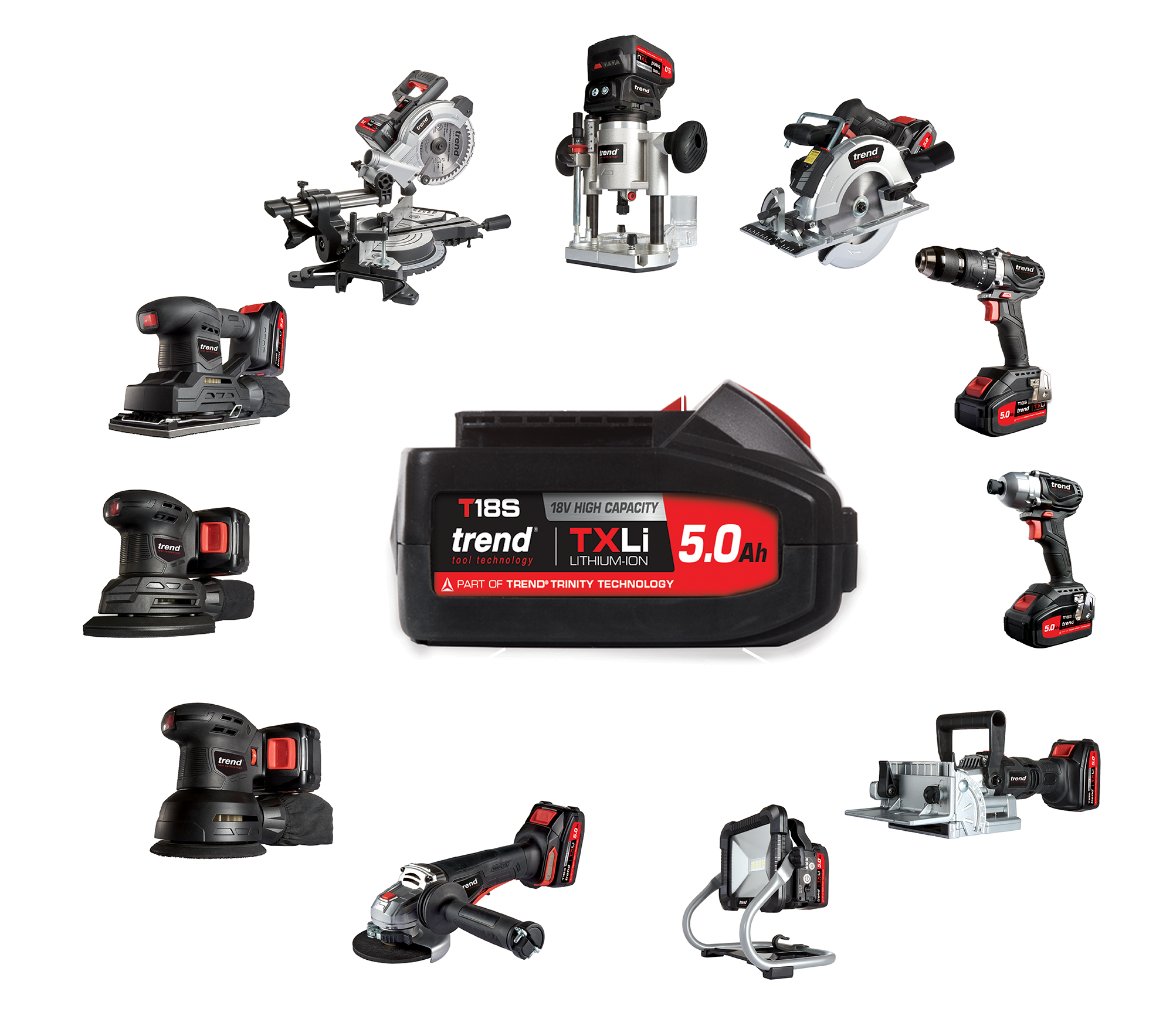 Click below for more information on our Cordless Range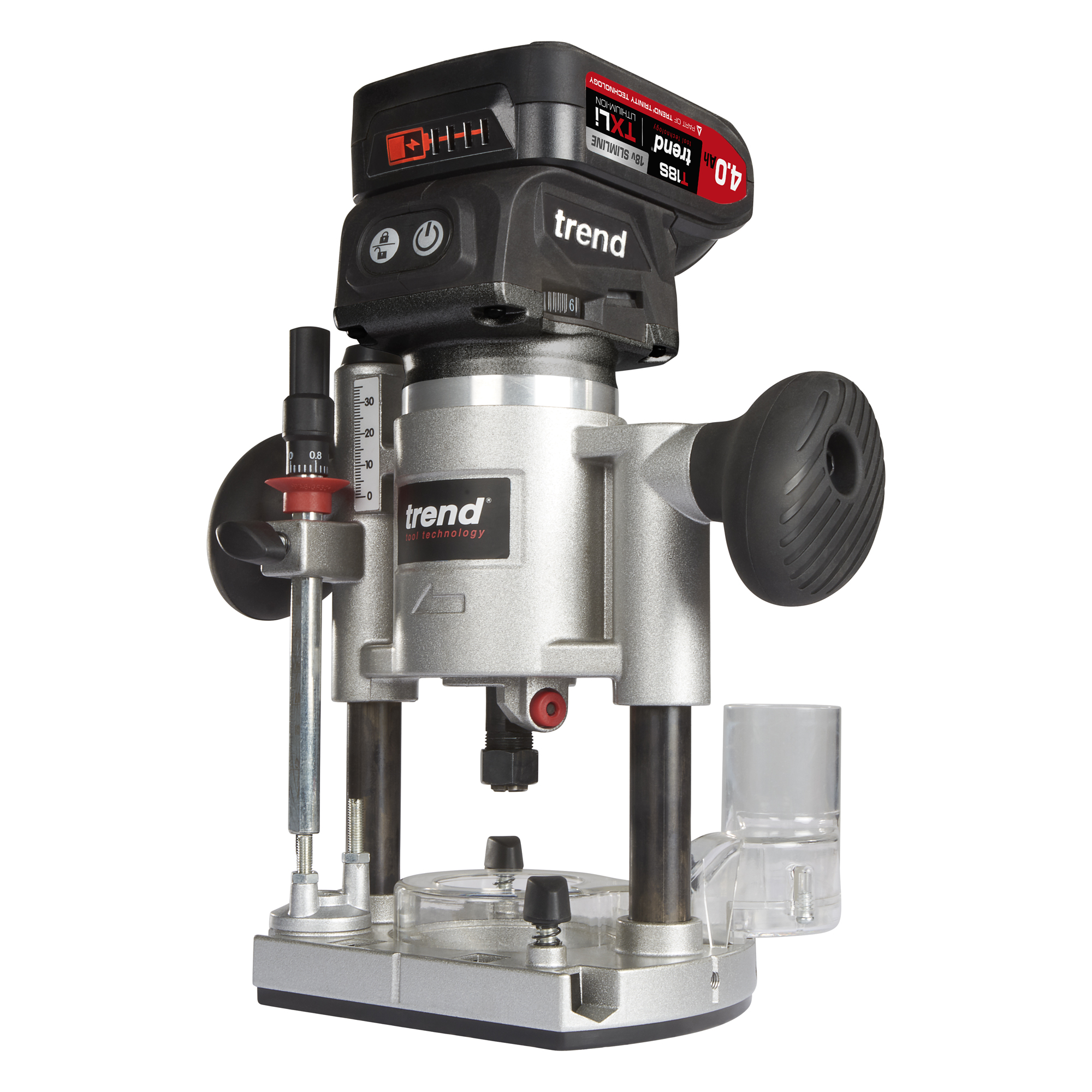 1/4" Router
Class Leading 60mm Plunge Twin Base Trend Revolution Brushless Motor 18V Cordless Router.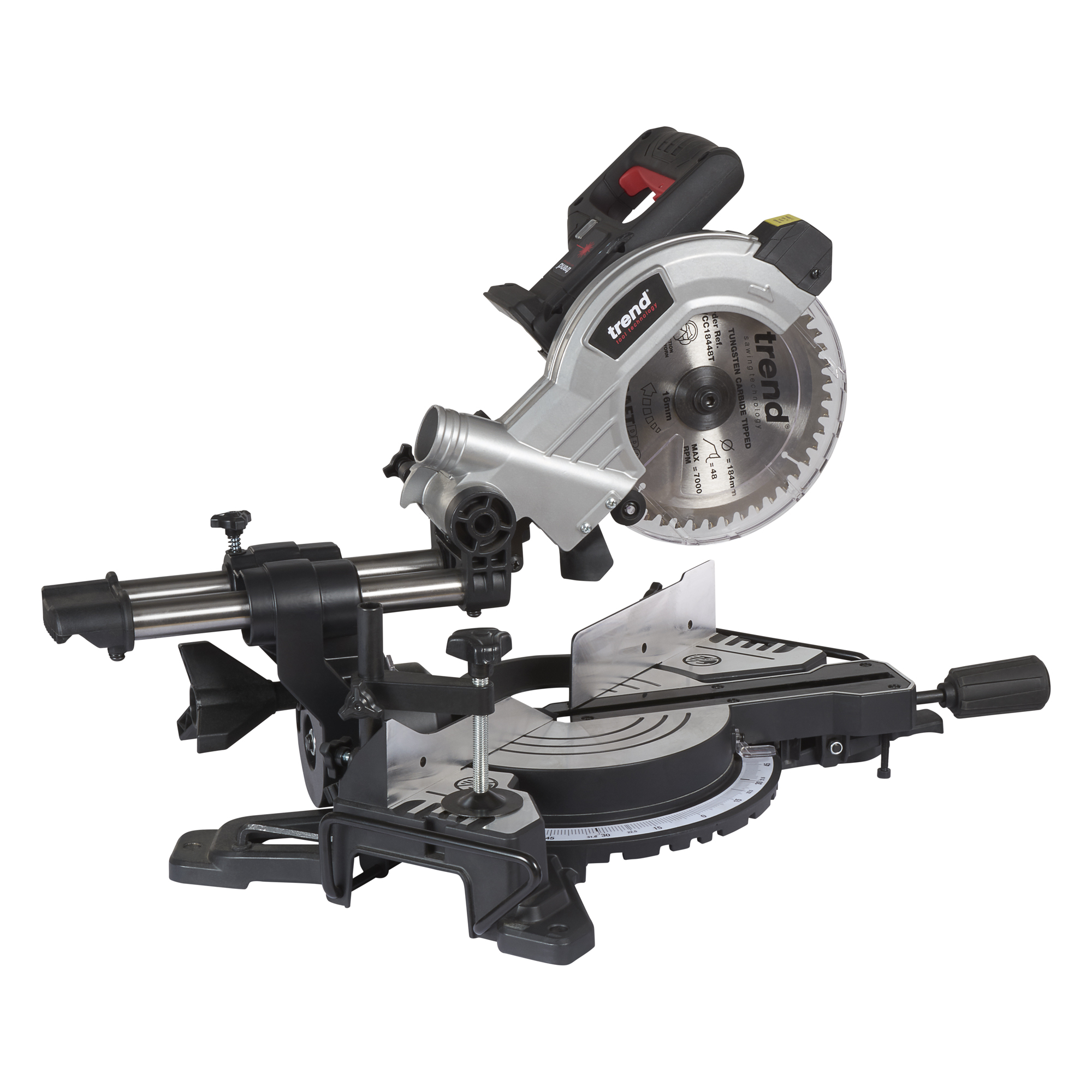 Mitre Saw
Compact & portable 18V 184mm Mitre Saw for precision trim work and first and second fix carpentry for high quality finishes.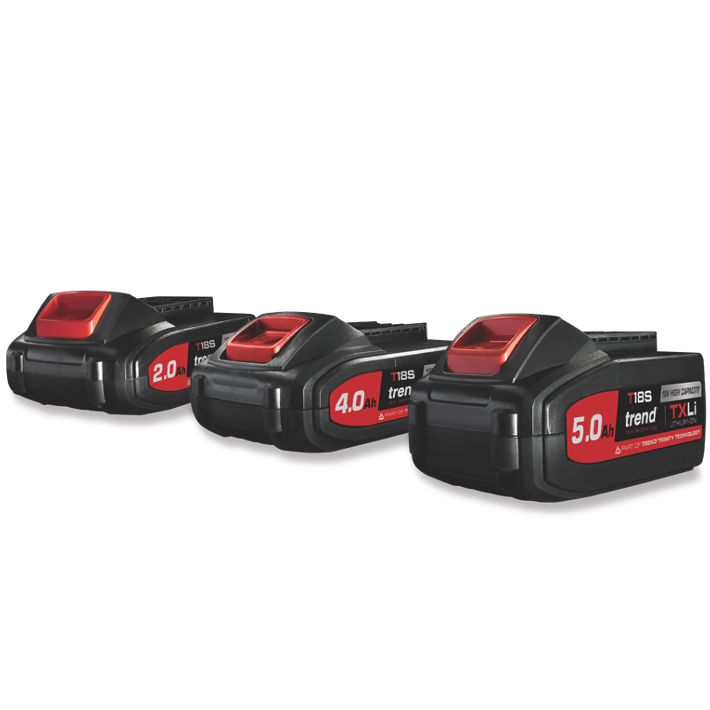 Battery System
Trend Tool Connection 18 Volt High Performance Lithium Ion Batteries For The Trend Trinity 18V Battery Range.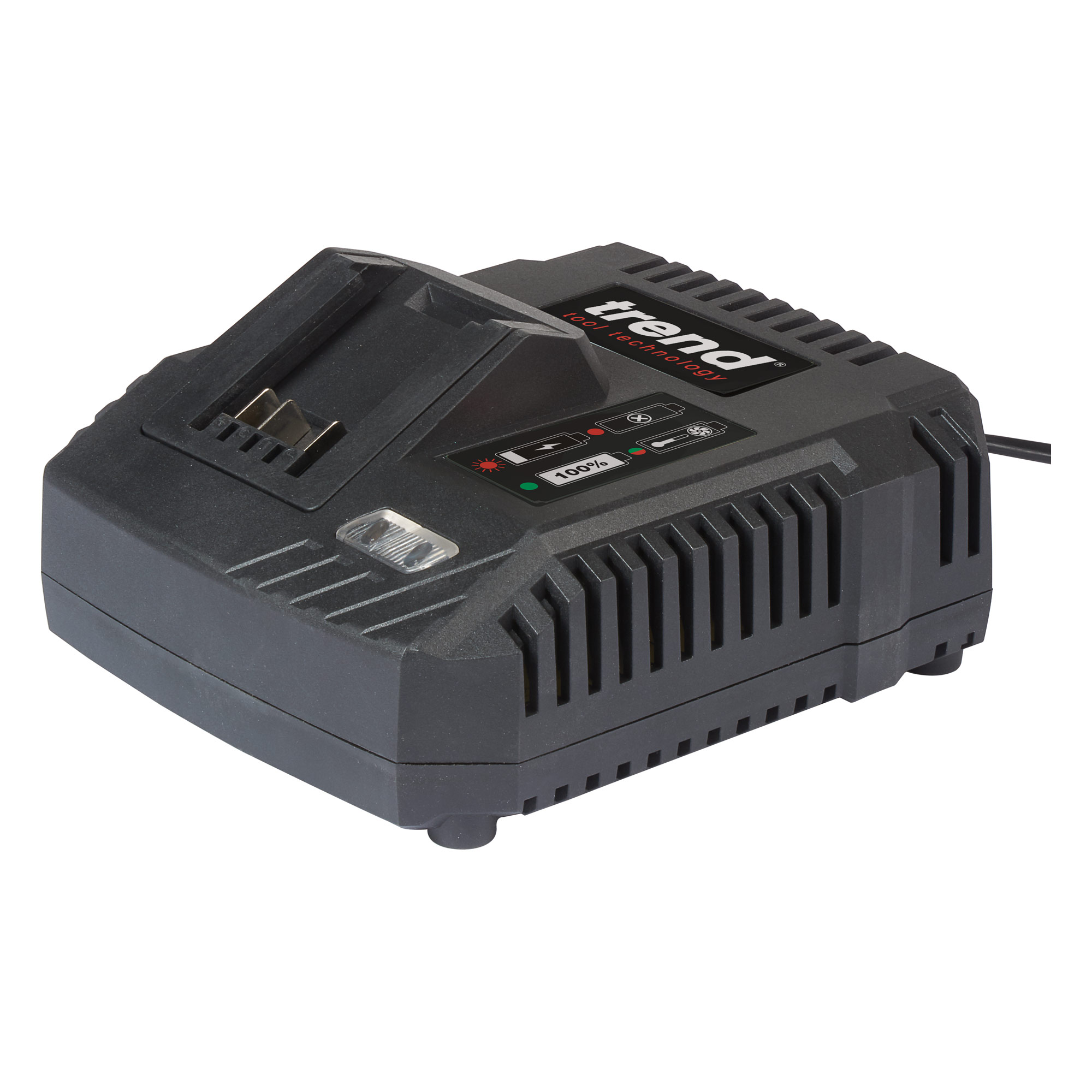 Fast Charger
High performance 6A Fast Charger for all Trend 18V Tool Connection Li Ion Batteries.
18V 2Ah 18650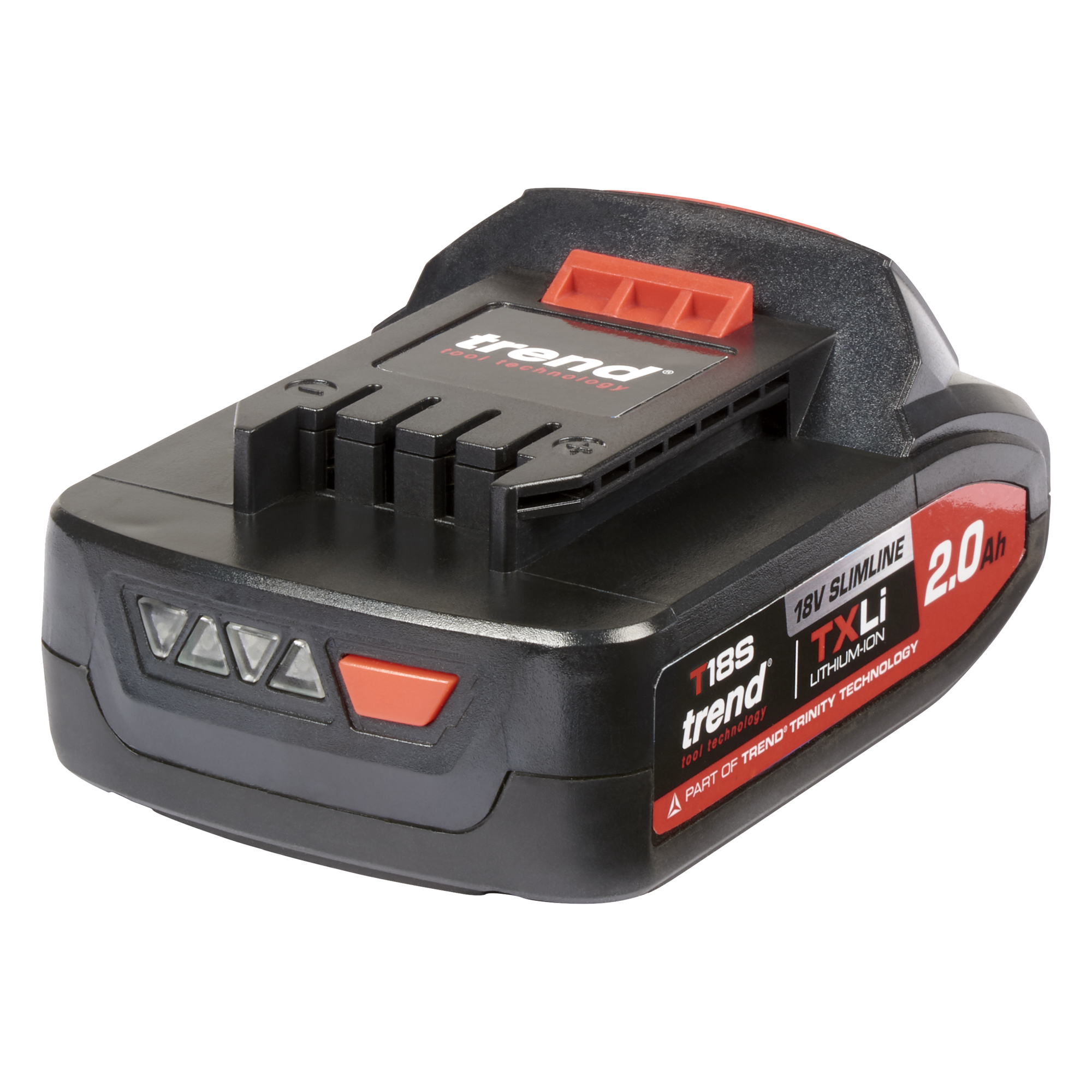 For quick and easy jobs, a compact and well balanced battery (32 mins charging time). Suitable for light sanding, light drilling and less demanding cutting.
18V 4Ah Slimline 21700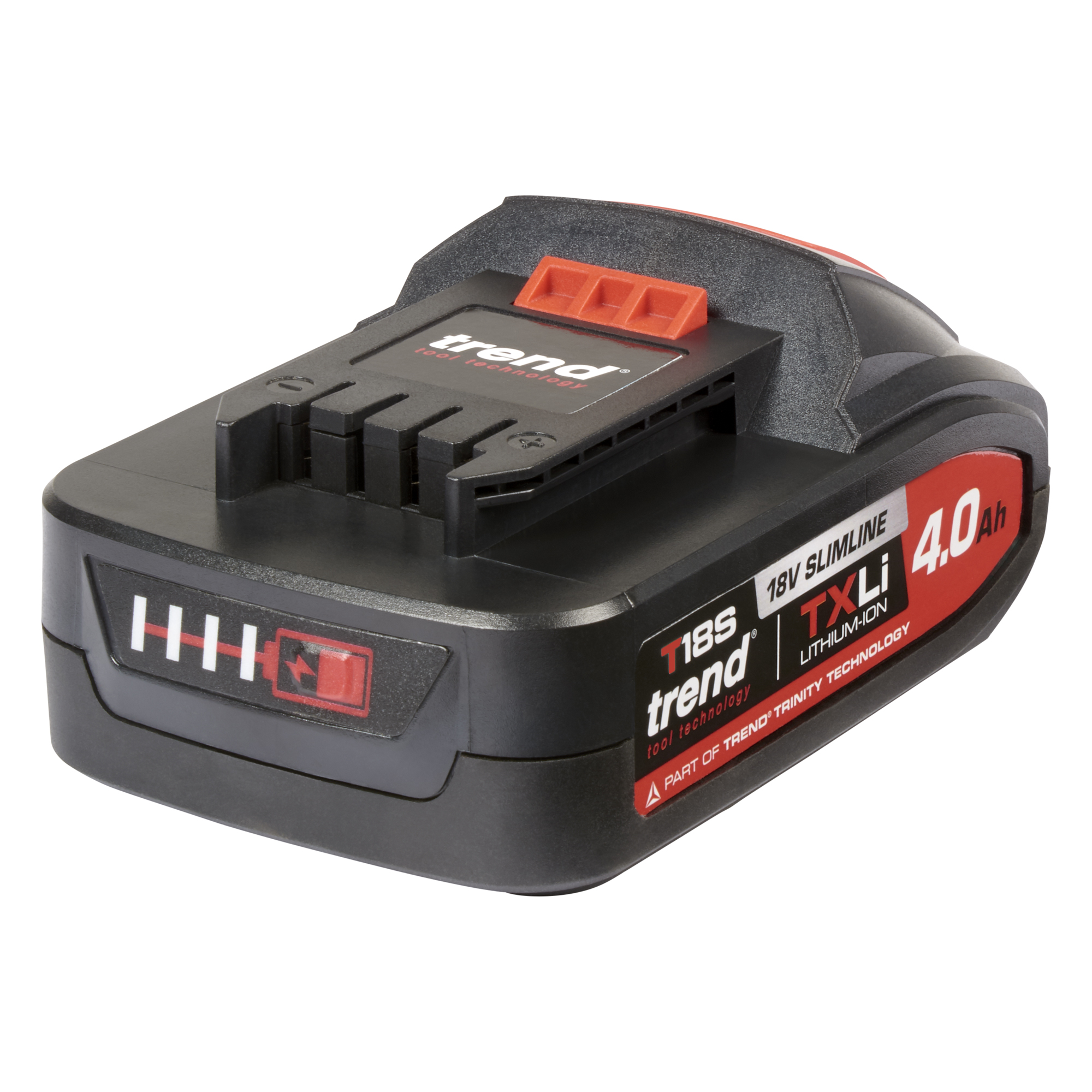 A Slimline, versatile and powerful battery (48 mins charging time). Suitable for routing applications, heavy sanding & drilling and demanding cutting.
18V 5Ah 18650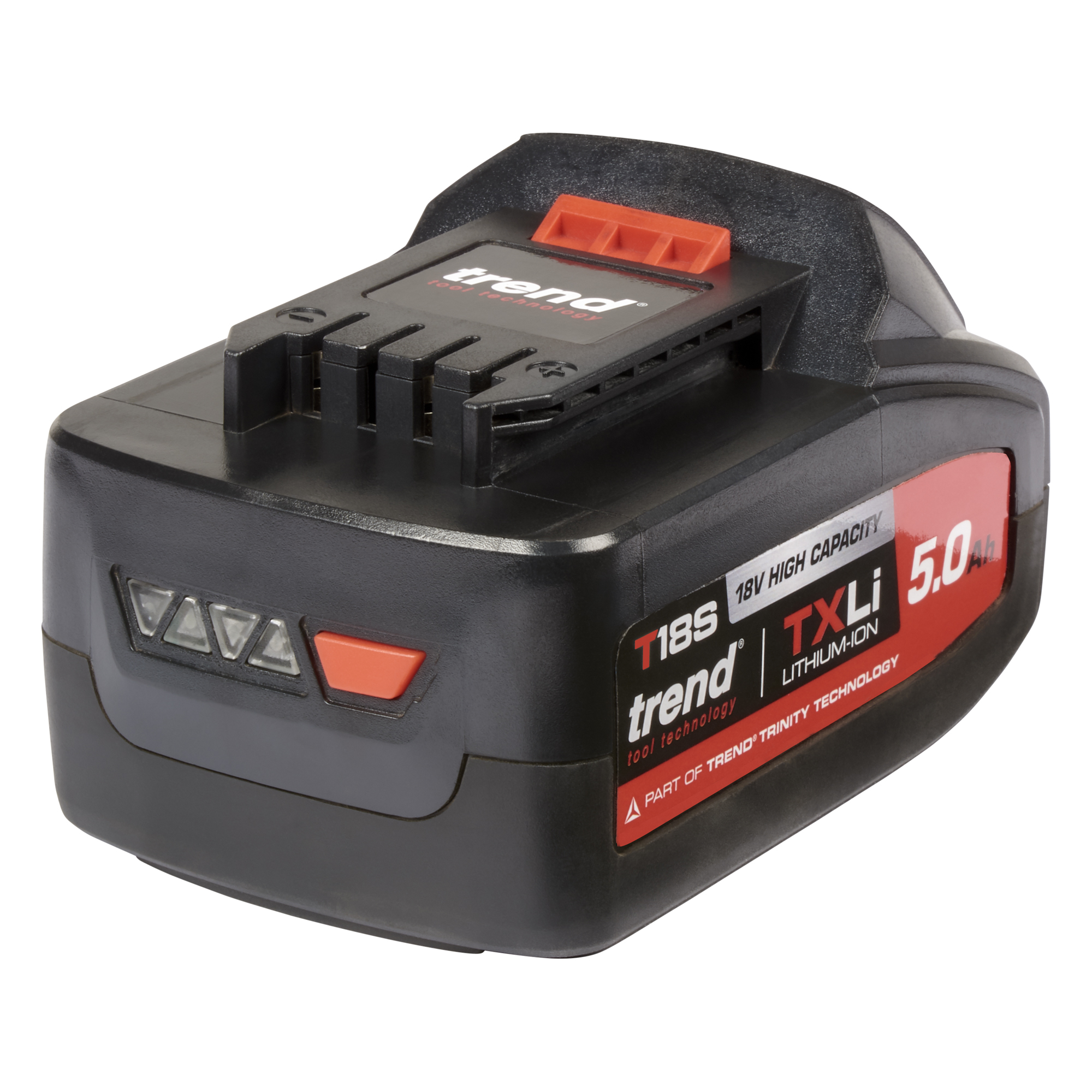 Designed for extended capacity and power usage (54 mins charging time). Suitable for repetitive tasks in higher demand materials and all 2Ah/4Ah applications.

---
Related Products